A New Look for Curly Hair.
by Sophia
(San Diego)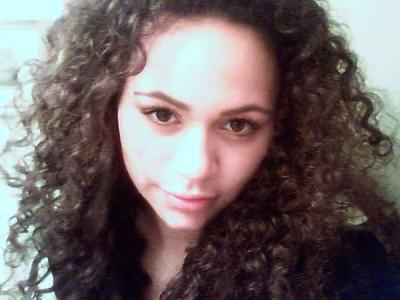 My glamour shot :D
I have natural curly hair that is super long and I want to go for a short haircut. I want to do it right though because I don't want to regret the short cut. I am willing to go super short. But I haven't really seen a style that I like. Can anyone help me out with ways to make sure that this is something that I want to do. Thanks so much.

Curls

Curly hair
by: Anonymous

I have hair the exact same way. My stylist says the shorter you cut it the more poodle like it will become. I DON'T care though because I want it short, there is nothing to do with curly hair!
Don't go Short
by: Anonymous

You have a beautiful curly hair and it suits your face nicely. I don't recommend a super short cut, but if you want to try a short hair, then I recommend you do it in steps.
Try a shoulder-length hair cut first and get some professional products to tame your curls and give it some definition. Wait for several weeks to get use to it and then decide again.
Even if you find a style you like, it will be on someone else's face and not yours, so keep this in mind while searching for photos and try to find a style to enhance what you've already got.
I'm a stylist.......
By: Evenie Siant Clair

Hello, My name is Eveneises but you can call me Evenie..... Im a professional Hair stylist and you have wonderful curly hair. A tip for you is that if you cut it your curls will bounce up shorter than it usually have it... So my advice to you is to trim it first and see how you like it, Then, If you do like it keep it or grow it out. BUT BE CAREFUL FOR SPLIT ENDS!!!! *YIKES* If you want to you can email me at deraljonesfarm@yahoo.com
Thank you,
Evenie
Go for it
By: -

I've been told by several stylists that you are either a short/long person or a medium person. So, you might hate the mid length cut you get, but ultimately might love a super short cut. When I cut my curly hair I found I had to go shorter to get rid of the curl (and just leave body) and had to cut it often (every 4 weeks) to keep it in shape, but I liked the cut a lot. I kept it short for about 2 years and it took about a year and half to grow it back, but it was well worth it to cut it.
short cut
By: -

The key to cutting curly hair short is to get an INVERTED bob. Imagine getting a bob - you would have "triangle" hair, right? (I've been there. It was a bad 6th grade year) The inverted bob is essentially taking the triangle and putting it upside down. Thus you get body and fullness around the head/ears and then it tapers off a little at the nape of the neck or a little lower. Also when done correctly this style needs little maintenance. I cut my hair every three months.
Click here to answer or post comments
Join in and write your own blog page! It's easy to do. How? Simply click here to return to Curly Hair.