Do You Have the Right Hair Color?
Advice for Choosing Your Hair Color
While your ideal hair cut depends on your face shape, your hair color should be based on a combination of factors including your natural hair color, eye color, and skin tone.
When it comes to choosing hair color, you should consider what shade will enhance your overall look and what type of treatment works best for your hair texture.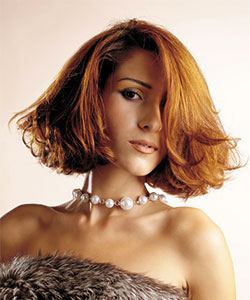 Style By Egidio Borri, Italy
The most important of these is your skin tone. You'll look best in a hair color that complements your natural skin tone. Tone is used to describe the warmth or coolness of a color.
In general, warm skin tones have yellow, peach, or red undertones and cool complexions have pink, violet, or blue undertones.

Hair Coloring at Home
You can achieve excellent results by coloring your hair at home as long as you know a few basics about how to select the right color and apply it correctly.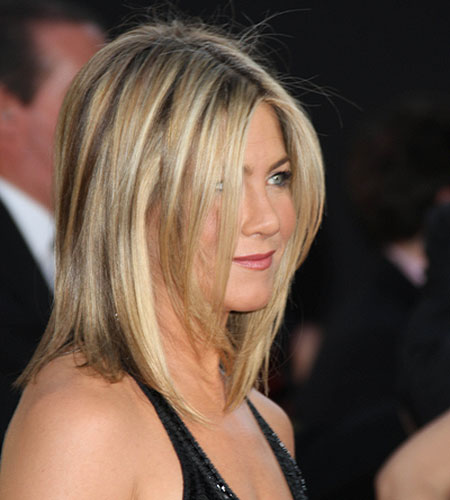 Here are seven of the most common questions and my advice on hair coloring at home.

First time coloring your hair at home? Then you might like to know more about the following:
Color Technique and Salon Services
Hair coloring comes in a variety of processes and effects, and there are many different coloring techniques. Spend some time in a hair salon and you will hear all sorts of terms like Halo effect, Dip-Dye, Transitional (Ombre), Tonal blasting, Hidden Panel effect (a.k.a Peek-a-boo), Panelling, Balayage, Tone on tone, Painting, Weave tech, and more. They are all used to create certain finishing look and each technique has its advantages and disadvantages. (See: Choosing Hair Color Products or Services at Salon .)
Hair Color Concern and Safety
Permanent hair colors and chemical ingredients associated with these hair dyes may have powerful effects on your health. Let's address these public concerns about pregnancy, allergy and the risk of blood-related cancers such as leukemia.
Maintain and Prolong Your Hair Color
Once you have a hair color you like, you'll want to keep it in its original shade as long as possible. You should avoid sun, salt water, and swimming pool chlorine for the first 48 hours after coloring. After that, you should use shampoos and conditioners specially formulated for colored hair. It is always best to use the same product line for both color treatment and maintenance. For example, if you use Redken hair color then ask your salon for a color extend shampoo from Redken. Each company has its own protection formula that normally works best with its color product.