Hair Color For The Winter?
by Haylie B.
(Texas)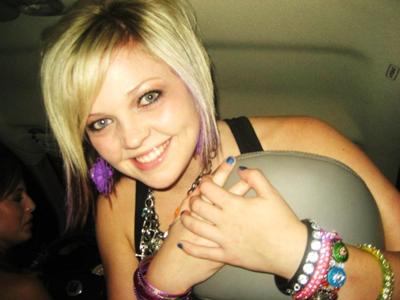 This is the most recent picture I had
What would be a good color for my hair in the winter? I kind of want to go darker but my skin tone is so light i don't know how dark I can go? I would like to keep the purple in my hair as well.

Suggestion added
Color suggestion added next to your image.
Click here to answer or post comments
Join in and write your own blog page! It's easy to do. How? Simply click here to return to Hair Color Advice.