Hair Style Contest and Competition for Beauty Professionals
With more than 200 beauty schools participating from across the United States, Each year the winner of our hair style contest will receive more than $50,000.00 in cash, prizes, trips, etc and will become a superstar in their own right.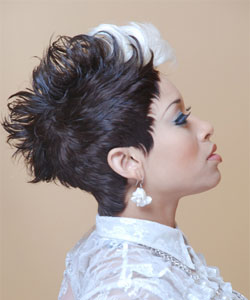 Style Stars Finalist: Demica Wilson-Howell - Photography: OJ Rice, Model: Bethany Simmons
Unlike other competitions, Junior Style Stars allows all students, regardless of location, to compete on a completely level playing field, void of all the usual politics. Each competitor competes on the identical mannequin and receives the same photography. All work must be done at the competitor's beauty school under strict instructor supervision. Judging is done via the Internet. There are safeguards in place to insure total honesty.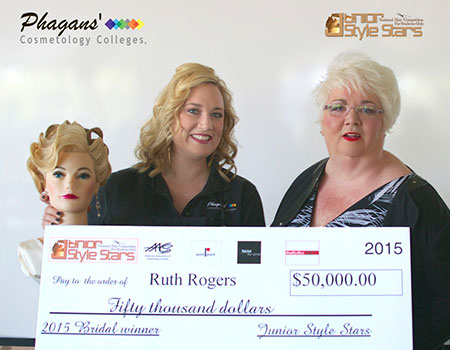 Junior Style Stars Winner 2015 - Ruth Rogers - Phagans' Cosmetology Colleges - Central Oregon
The purpose of Junior Style Stars is to enhance careers of US students entering the field of cosmetology, by providing a platform for future stylists to develop and showcase their artistic skills. This competition is for students and the category for 2015/2016 is High Fashion Updo.
Style Stars Global Hair Contest on the other hand offering a global platform for current and future stylists to showcase their artistic skills and talents on models. Professionals sharing their skills by photos - before and after pictures.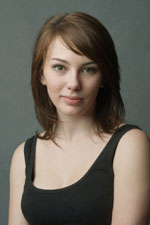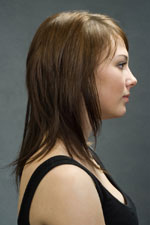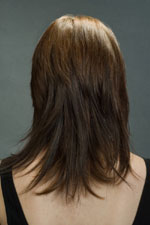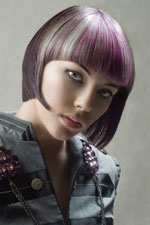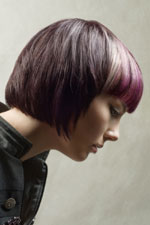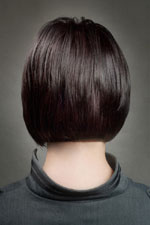 Style Stars winner: Matthew Nischler - Salon Nischler; Model: Krystal Bennett Ryder ; Photo: Racheal Duncan
Makeup: Felicity Bellows