Solving Hair and Scalp Problems for Better Hair Days!
Healthy Scalp is Healthy Hair
Do you have a hair or scalp problem that's making it difficult to maintain your hair style and keep it looking good? When your hair and scalp are in good condition, you'll find your hair looks better and is much easier to style. The following articles and tips provides hair care solutions for different problems and hopefully set you on your way to having an endless run of good hair days!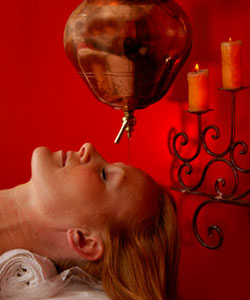 Damaged Hair

Hair breakage, split ends, Dull, lifeless, frizzy or tangled hair problems? So lets talk about symptoms, cause, treatments, repairing products and alternative solutions.

Dry and Unmanageable Hair

Dry hair needs extra conditioning in a gentle formula. Your hair fibers loses its shine, because too little scalp oil or sebum is produced. For easy styling, choose short hair cuts that retains a good shape without styling.

Oily or Greasy Hair

This is probably due to an over-production of natural scalp oil (Sebum). Look for a shampoo that is gentle enough for daily use but strong enough to create a cleansing lather. Choose easy hair styles, so your hair can be washed daily. Here some advice and solutions on how to get rid of oily hair

Problem with Dandruff

You may have to try several before you find one that works for you. Some anti-dandruff contains active agents like Selenium Sulfide or Ketoconazole that could fade your hair color. There are different types and they're caused by different things. Check out on how to deal with any type of dandruff.

Psoriasis

In most common form leaves red, raised patches covered with a silvery scale and is usually found on elbows, knees, scalp and the lower back.
These days, many of sufferers are turning to the Dead Sea for answers.

Sensitive Scalp

People with sensitive skin always need to look for alternative solutions. If your scalp gets itchy and uncomfortable after wash and you've tried all the commercial hair care and style products with no success, this article will open your eyes to the wonderful benefits of shea butter

You got sensitive scalp or fragile hair? What do you think of a natural hand made wood bristle hair brush that relaxes nervous system in harmony with your body and removing toxins while restoring body to hair and producing a hairstyle that uniquely yours? Read how this holistic approach works

Fine and Thin Hair

It is a dual problem. Strands are fine and density is low. Needs special protein shampoo and light conditioner that won't weigh it down. These proteins are designed to penetrate into the hair shaft to moisturize, strengthen and make them appear fuller and thicker.

Scalp Massage

According to ayurveda, a healthy beautiful head of hair requires an ongoing care routine that starts with nourishment. This article will introduce you to an alternative science of life, longevity and a new way to deal with your scalp problem.

Growing Your Hair
Healthy-looking Hair During Hot Sticky Months

Those who live in areas where the sun and humidity get downright unbearable during the summer know how difficult it is to keep their hair looking good. It's all about healthy-looking hair during those wet, hot, and sticky months of summer, whether at home, on vacation or at the beach. Read more...

Hair Loss

Sudden Hair loss can be extremely stressful and upsetting because you have no control over your situation. Overcoming stress is generally aided by a sense of control and a shift in perspective. Read more

Hair Science and Basic Hair Care Knowledge - A better understanding of technical terms used by your hair stylist or why they advice you to do things in a certain way.