Find The Cause and Treat Any Dandruff
Joannie has been struggling with dandruff for years. She's tried brand name dandruff shampoos but the flakes keep coming back. The embarrassment and frustration are driving her crazy. And forget about wearing black! Why do some people get dandruff and others not? And what can they do about it?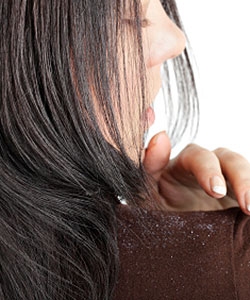 There are different types of dandruff, and they're caused by different things. For example, dandruff can be caused by scalp that's either too dry or too oily; it can come from shampooing too often or not often enough. No wonder it's such a tough condition to conquer. But that's what we'll try to do here by looking at the causes and the cures.

What Causes Dandruff
Dried Out Scalp. Dry weather and shampooing too often can cause a dry scalp, the most common cause of dandruff.


Dirty Hair. Obviously, but lets mention it anyway. Not shampooing often enough (Or not rinsing correctly after shampoo) leaves deposits of scalp oils and skin cells that turn into dandruff.


Oily Scalp. Seborrheic dermatitis can leave your scalp and other areas of skin greasy and irritated, leading to sticky white or yellow dandruff. Sometimes called wet dandruff


Over-Treated Hair. Some hair care products can irritate the scalp and cause dandruff, especially if they're used too often or allowed to build up on the hair.


Scalp Conditions. Psoriasis and eczema form dead skin cells that flake off as dandruff.


Scalp Fungus. A yeast-like fungus called malassezia can cause an overgrowth of skin cells on the scalp, especially if the hair is very oily. The cells multiply, die and fall off as white, flaky dandruff.


Lack of Sun and UVA.
Certain types of yeasts naturally produced by scalp are controlled by safe level of UVA we receive from sun. Sometimes lack of sun in long periods makes these yeasts to become more active and cause dandruff.
The good news is dandruff can usually be brought under control. The first step is to determine what's causing it. If you aren't sure, look above and look into your hair care regime and the products you use - what was changed or what is new? The solution could be as simple as changing shampoos or using them more or less frequently.

Clean the hair and scalp with a deep cleansing shampoo. This removes all the built-up hair products, oils and dead skin cells so the dandruff treatment you choose can do its work.
Treatments that Works
Mild dandruff can be treated or be brought under control with a weekly deep cleansing shampoo. Stop using alcohol-based styling products as they can dry out the scalp and speed up the skin cell shedding that appears as dandruff. Brushing your hair more often distributes the hair oils from roots to ends and removes dead skin cells before they become dandruff flakes. Many people that cutting their hair short think they no longer need brushing and when they start experiencing dandruff, they blame it on hair cut.
If your hair is very oily, it's more prone to fungal dandruff so you need a shampoo that reduces the excess scalp oils. Try an over-the-counter shampoo with the active ingredient selenium sulphide, such as Selsun Blue Dandruff Shampoo or L'Oreal Elvive Intensive Anti-Dandruff. But be warned selenium sulphide can discolor hair that's blond, gray or chemically dyed. See also solutions to get rid of oily hair
Anti-dandruff shampoos that contain salicylic acids effectively scrub away the scales but may cause dryness. A good conditioner or other scalp treatment can restore the moisture. Examples are: Kérastase Bain Gommage, Kérastase Bain Divalent or Clarifiant, and Alto Bella Betaclar. Some professional grade products already have conditioners built in to counteract the drying effect.
Natural Treatments
Not everyone happy using anti-dandruff shampoos. There are some proven natural treatments that effective against dandruff. Choose the one possible or available to you.
Tea tree oil
a powerful antifungal, and it can be used to treat any underlying fungal infections that may be causing your dandruff.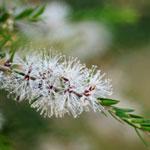 Add a few drops of tea tree essential oil to carrier oil, such as sweet almond or avocado oil, and massage the mixture into your scalp. Leave the oil on your scalp for one to two hours before shampooing and rinsing out with plenty of clean water.
Cider Vinegar (Apple)
Contains antifungal properties, and can also help to restore the PH balance in your hair and scalp.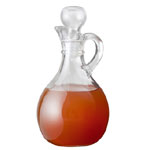 Wash your hair with a mild shampoo, then rinse thoroughly. When all traces of the shampoo are gone, and the water runs clear, use one or two cups of apple cider vinegar dilute it with water 1:4 as a final rinse for your hair. This treatment also gives your hair a beautiful shine. Does it smell afterwards? Yes slightly! But you can finish with a scented mild conditioner and it will disappear.
Grapefruit seed extract
Another powerful antifungal that can be used to treat dandruff.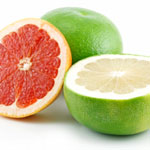 For best results, add a few drops of the extract to a mild shampoo, such as natural baby shampoo, and massage thoroughly into your hair and scalp. Leave the shampoo mixture for two or three minutes before rinsing out thoroughly. Grapefruit seed extract can be bought from most good health food shops.

Lemon juice
An old natural remedy for treating dandruff. Apply the juice of a freshly squeezed lemon to your scalp, taking care to avoid your face. Leave the juice on your scalp for five minutes before shampooing and rinsing out.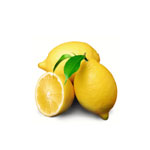 Pure lemon juice works best on oily or greasy scalps, and might not be suitable for dry scalps. If in doubt, first treat a small area before applying to a larger area. For dry scalp you can mix small amount of warm coconut oil!
Fenugreek
Another old natural remedy to treat dandruff. Soak some fenugreek seeds in water for twelve hours, and then use a pestle and mortar to grind the seeds into a fine paste.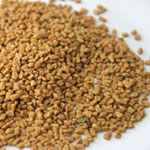 Apply the paste to your scalp and leave for half an hour. Wash out thoroughly using a mild shampoo. This treatment works best for dry or scaly scalps and it can treat most causes of dandruff.
Aloe Vera
Yes Aloe Vera can also help to completely resolve the problem of dandruff due to its fantastic ability to moisture the hair and scalp. Its an effective cure for dandruff caused by dryness. Learn more about the wonders of aloe vera for your hair.
Fungal Type Dandruff
If your dandruff is caused by yeast fungus, you may have to try products that their effectiveness goes beyond natural treatments and find the one that works best for you.
Shampoos like Selsun Salon or Head & Shoulders contain the antifungal agent zinc pyrithione that can control the dandruff, including seborrheic dermatitis. These products are suitable for normal or dry hair. Other brands with zinc pyrithione are Pureology Dandruff Scalp Cure, Kérastase Bain Gommage, Pantene Pro-V Anti-Dandruff, Neutrogena T-Gel Daily Control Dandruff Shampoo, Redken Scalp Relief and Dandruff Control, and Matrix Biolage Anti-Dandruff.
Coal tar shampoos aren't the most pleasant smelling products but they are strong anti-fungals that can alleviate tricky dandruff caused by seborrheic dermatitis and psoriasis. They work by slowing down the growth rate of skin cells. Examples: Neutrogena T/Gel Therapeutic Shampoo or Neutrogena T/Gel Stubborn Itch Control, DHS Tar Shampoo and Philip B. Anti-Flake Relief Shampoo. (Note: Tar based shampoos can also stain hair color.)
When all else fails and the flakes keep falling, try ketoconazole anti-dandruff shampoos. The active ingredient kills the fungi that live on the scalp and cause the flakes. Two brands are Dandrazol and Nizoral.
Some users find a dandruff shampoo will work great for a while then the problem comes back. In that case, you can alternate between different shampoos. And remember to follow the directions carefully, letting the suds sit on your hair for few minutes so the medicine can really work.
Did you find an effective treatment that worked for you and you like to share? Use the form below and share your insight.