Why You Should Consider Natural Shampoo for Your Kids
Instead of serving your children cereal for breakfast tomorrow, imagine pouring them a bowl of natural baby shampoo and encouraging them to slurp it up. Okay, you wouldn't and shouldn't actually do that. But these days, some companies are making kids hair care products with such natural and safe ingredients, you really could eat them. And that makes sense.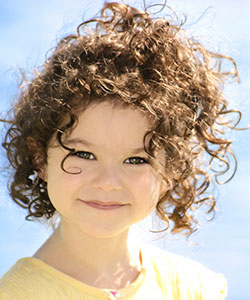 Here's a "fact" that many people aren't aware of: Up to 60% of what you put on your skin is absorbed into the body. This has been quoted many times by cosmetic companies and scientists. Is it true or not!? Well … There are a lot of discussion around this and I prefer to stay on safe side of story for now and assume that there is a risk.
Now go read the label on your kid's shampoo or liquid soap bottle. Dyes. Preservatives. Synthetic foaming agents. Parabens and petrochemicals. Remember, the skin is a porous membrane that lets impurities in and out of our bodies. So some of the ingredients in our shampoos, cremes, cleansers, cosmetics and other products are bound to permeate that membrane, risking toxins to create allergic reaction or enter the blood stream and organs. That's why more and more parents are switching to organic shampoo for kids and pure natural soaps and body washes.
The Problem With Big Brands
Most traditional drug store brands –the ones you see advertised in those slick TV commercials – are loaded with synthetic ingredients and chemicals that can put your health at risk with long term use. And there's no law against it. FDA guidelines, which are so rigorous when it comes to controlling food and drugs, allow just about any ingredient to be used in skin care products. That means you, the consumer, are on your own when it comes to reading labels, understanding the contents, and making wise buying decisions that affect your family's health.
What are Ingredients Found in Most Hair Care Products
Sodium lauryl sulfate - Used in some shampoos and body washes, laundry detergent and can cause skin, hair & scalp allergies, partial hair loss, eczema and skin irritation.


Sodium laureth sulfate - Also used in most shampoos and body washes and can also cause dry skin and irritation.


Sodium oleth OR Sodium coceth sulfate - Used in some shampoos and can cause rashes and allergies.


Ethylparaben - Also known as Paraben and mostly used as preservative in most cosmetics in general. Can cause hair & scalp allergies and irritation. Scientists still try to find out the side-effect of this product and suspect even cause for cancer. Best to be avoided.


Sodium hydroxide - Used in chemical hair treatments like straighteners and relaxers. Not suitable for kids.
There are also many Ingredients that are potential carcinogens or contain carcinogenic contaminants. Some approved by FDA and some not. The best choice is to avoid them if possible. Examples are: Any Petroleum derivitative ingredients like Petrolatum, Mineral oil OR Ingredients like Cocamide dea and Hydantoin DMDM.
5 Companies with Natural Organic Shampoos
The average American uses between ten and 45 pounds of soaps, toiletries and cosmetics per year. That adds up to a lot of exposure to chemical additives. As more consumers begin to question the wisdom of coating our bodies in that stuff, manufacturers are responding with alternatives.
Natural & Edible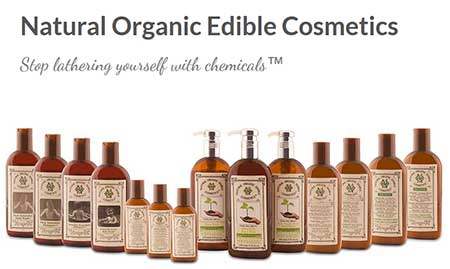 Ranked number one in my list, the entire product line by NOe Cosmetics is made of 100% natural, organic, and edible ingredients. They use coconut oil in their cleansers and shampoos. And instead of adding synthetic stabilizers, they use the natural preservative properties of fennel and aniseed. Recently, they extended their product line to include natural baby shampoo (an organic shampoo for kids) and baby wash containing such edibles as soy protein, enzymes from sugar beets, and green tea. The message behind this trend is clear... if it's good enough to eat, it's safe enough to use on your skin.
Green People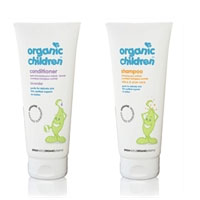 Green people hair solutions propose organic shampoos suitable for all types of hair. Whether your children have dry and itchy hair, normal hair, oily hair, thick hair or fine hair, you can find the formula that suits their needs for shiny and naturally beautiful hair.

All products are made of pure, natural and organic certified ingredients. These products are very gentle on the scalp. They are suitable for children, which skins are more sensitive, as well as for adults with skin conditions (dry scalp or hair, dandruff, oily roots, damaged hair…). These shampoo formulations are highly concentrated. In average, it would last three times longer than any classic shampoo.

Love me Baby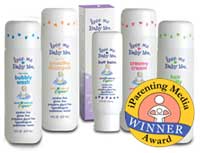 Love me baby me is another alternative. These pure and natural products are hypoallergenic and contain no harsh chemicals (SLS free, Phthalate free, Paraben free and Propylene Glycol free). This vegan friendly line is also gluten free and contains no oats, soy or nut oil. What is inside then? Only the safest ingredients, to be absorbed by your babies and children sensitive skin. But you might fall in love with it too! Truly a 'green' alternative. iParenting Media award winner.

Angel Baby

Angel Baby shampoo is a gentle, real castile soap that suits the specific needs of your little angel's skin and scalp. Its special formula contains healing organic calendula and has a pleasing organic vanilla/sweet orange scent.

Certified organic by the USDA (United States Department of Agriculture). Free from synthetic surfactants, petrochemicals or foaming agents such as SLS and Cocoamidylpropyl Betaine. No Phthalates, preservatives or toxins of any kind.

California Baby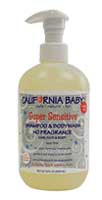 California Baby is a highly recommended product by allergists and dermatologists for their patients suffering chemical intolerance or skin sensitivities such as eczema or perioral dermatitis. Those have reported excellent results. And of course, it will leave your hair soft, shiny and easily manageable.

Also suitable for people with fragrance intolerance. Not only it is fragrance free, but it also contains no scent masking agents.