Five Signs of Aging Hair and How to Get Rid of Them
The aging process takes its toll on hair, often leading to changes in the look, feel and manageability of your locks. Changes in hormones, sun damage, medications and overuse of styling products can add to the problem, in some cases causing significant hair loss. Fortunately, the visible signs of aging hair can be eliminated or reduced by using a few simple techniques to produce younger-looking locks. We asked hair experts Jesse & Flo Briggs from Yellow Strawberry Salons in Ft. Lauderdale, Florida to share their wisdom with us.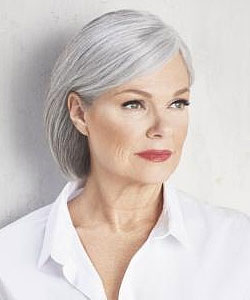 Grey Hairs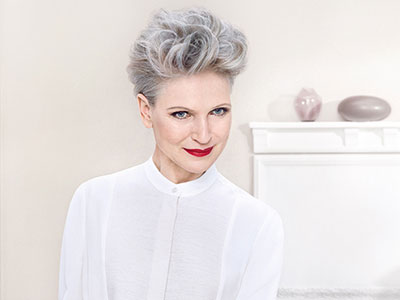 Multi-Tonal coloring By Wella Professional
Grey hairs can start appearing at any age, although they usually become noticeable around your late thirties to early forties. Grey hairs occur when melanocyte cells stop producing pigment, leading to grey, silver or white hairs. Individual grey hairs can be plucked out from the root, but for more widespread greying you can use dye to color your hair. Choose a dye that offers good grey coverage, as some cheaper dyes will not work on grey hair. Ideally, use a multi-tone color or add highlights to give your color more depth and a modern finish look, as mono-tone hair color can look artificial. Alternatively, you could opt for a professional coloring at a salon.
"Statistically 90% of men and women with grey hair needs to color their hair in order to look stylish and younger. In general, grey hair portray an aging image and it's not attractive – but then there are those 10% lucky ones who look stunning even with grey or silver hair" – Jesse & Flo Briggs.
Dryness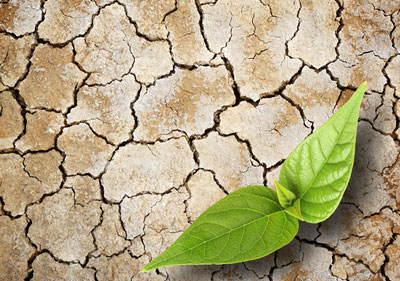 Aging hair is often drier than younger hair, as it no longer produces enough oil to protect the root and hair shaft. Dry hair can be difficult to manage and often looks messy or unkempt, adding to the aged look of your locks. One of the best remedies for dry hair is to use an oil-based hair mask.
Argan oil, coconut oil and olive oil are all effective treatments for dry hair. Prevent further dryness by minimizing your hair's exposure to intense heat. Avoid using the highest heat setting on your hair dryer, curling tongues or straightening irons, and protect your hair with a hat or heat protection spray when venturing out in strong sunlight.
"Grey hair is normally dryer and using heat such as [that from a] curling or flat iron accelerates yellowing and discoloration of grey hair" - Jesse & Flo Briggs.
Brittle Hair
Hair gradually loses its elasticity over the years, leading to brittle hair that is easily damaged. Hair dyes, bleaches and harsh chemicals found in certain shampoos and styling products can all exacerbate the problem and cause hair to become more prone to breakages. Choose hair products that are kind to your hair and scalp, avoiding as many unnecessary chemicals as possible. Take care when towel-drying your hair, as fragile hair can break easily when rubbed vigorously. Never brush wet hair, as this could cause further damage. Instead, use a wide tooth comb to gently detangle after wash.
"For brittle hair you need extra care on daily basis. For any hair settings, stay away from hot tools and use rollers until you get your hairs vitality back" - Jesse & Flo Briggs.
Thinning Hair
Thinning hair is a common problem, particularly for post-menopausal women, as hormonal changes can cause hair loss or the growth of finer hair. Choose shampoos, styling products and hair styles that add extra volume to your hair. Consider making an appointment with a professional stylist, as they will be able to cut your hair into a flattering style that will add extra volume. Help to prevent further hair loss by avoiding ponytails and tight braids that can pull on the roots.
"Obviously there could be many reasons for thinning hair – but from cosmetics point of view, a professional hair stylist can cut hair to look thicker in 90% of times" - Jesse & Flo Briggs
Dullness
Aging hair often appears dull and faded, while youthful hair has shine and strong color. If you use a dye or have your hair professionally colored, choose a shampoo and conditioner designed specifically for colored hair, as this will help to prevent your color from fading. To add extra shine to your locks, use a gloss or serum to style your hair.
"Avoid using too much mousse, hairspray and spray gels, as these can rob your hair of shine and color. Use the best products you can afford because your hair is worth it." - Jesse & Flo Briggs.
Hair naturally changes over time, with the majority of people noticing the first signs of aging hair in their late thirties or early forties. Adapting to your new hair can be challenging, but there is a wide range of products available to help keep your hair looking youthful. In addition, a good hair stylist can work wonders with a flattering haircut.