Blond Hair Color and Highlight ideas To Lighten Your Look
Are you thinking to sample the blond (or blonder) life or change your current blonde hair to another tone? At least once in every lifetime there comes an irresistible urge to go blond. And who can resist? Fortunately, there are so many different shades of blond that almost everyone, regardless of natural hair color, can make the switch.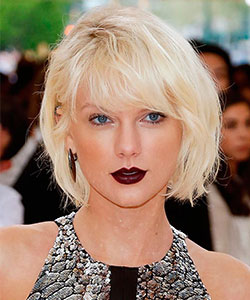 Tyler Swift, May 2016 - Photography:Rex
Choose the right shade, apply it correctly (or have it applied for you), and you're a knock out! The secret to finding that oh-so-perfect blond hair color is your skin tone.
Start with few Ideas
You may find that warmer colors suit you better and lift your overall appearance. For example, if your hair has already been bleached or colored a very light blond hue and your darker roots are starting to show, change your color to a warmer tone of blonde with deep honey highlights. And forget the bleach... your hair needs time to recuperate.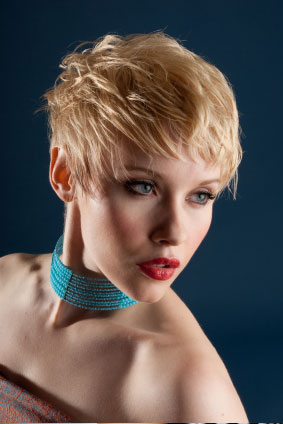 Going golden blond with short texture look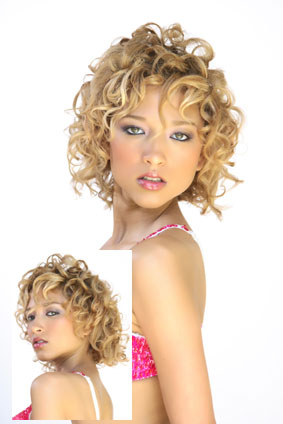 Going blonde with short curly style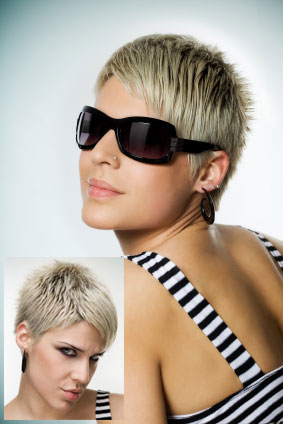 Going from dark to platinum ash with Dip-dye effect to let dark root peek through
Finding the right shade will make you positively glow; using the wrong one can drag you down, as many home color experimenters can tell you!
Cool skin tones with creamy undertone: You look good in platinum or pastel blonde
You have yellow undertones? Try honey blonde or similar hues.
You skin is pale and have rose undertone: Strawberry and copper blondes are your best choices

For blonde hair conditioning is important. Use less shampoo and do more condition.
Did you know that coloring ash blond hair with another shade of ash can tint your hair green? That's why it's always best to consult with a stylist or colorist before choosing your color.
Blonde with Longer Hair?
Longer hair can get damaged much faster. Simply because it's not trimmed that often. Invest in a good color safe and natural hair conditioner before coloring and make it a regular part of your hair regime. After all, your hair has been subjected to years of styling and brushing so the mid lengths and ends are more damaged than the roots.
If you color a hair that not been conditioned, the color pigments that are to be deposited into the hair will not hold and will fade faster than you think!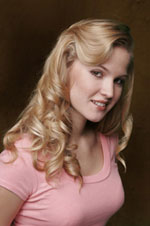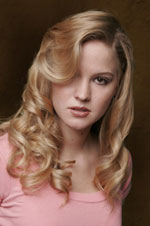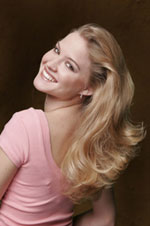 Colorist: Flo Briggs - Makeup: Katherine Quiel - Photography: Tom Carson
This look: Soft, natural look, with a wavy hair that matched with a vanilla blonde hair color.
Brunette going Blonde
Here we had a shoulder-length hair model in a brunette tone. Instead of all-over color, Jesse Briggs decided to add curl texture to this style to enhance caramel highlights scattered throughout the crown and part areas.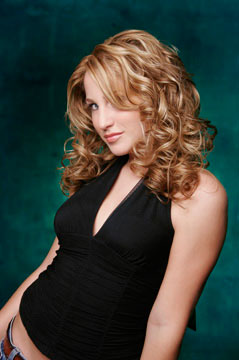 Model: Chanel,Makeup: Katherine Quiel,Photo: Tom Carson
The textured waves combined with contrasting highlights will reflect the light differently and create a dazzling effect. The key to create a great highlight on darker hair start with beautiful, rich base colors. Once the base is established, customization can be created with individual blocks and panels of highlights.
Layer Your Colors For an Exciting Look
One way to add excitement is to use multi-coloring highlights and lowlights. If you naturally have a light brown base color, try going for highlights with a multi-coloring technique. Applying the highlights in several tones of blonde on the part area and keeping the layers underneath darker will give you a striking and unique look. This type of coloring looks especially good on straight, medium-length hair with side bangs.
More Looks with Blonde
Looking for Other Colors?