How to Look Gorgeous with Black Hair Color
Black hair makes a statement. Many statements, actually... Classy. Edgy. Confident. Stunning. The impression you make when you change to a black hair color really depends on you, your personality, and the hairstyle you choose.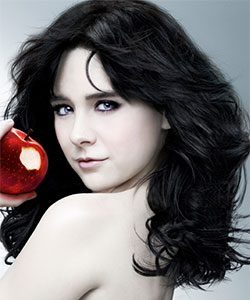 To make sure you don't send out the wrong signals, think long and hard before settling on a black hair. For instance, an all-over application of blue-black with pale skin has a very youthful vibe. For a classy look, natural black with some reddish or brown highlights will soften the impact.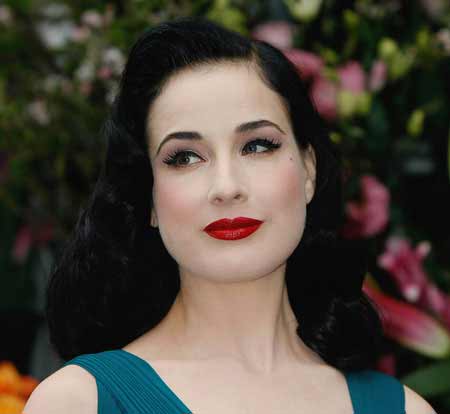 Dita Von Teese with her signature look and beautiful black hair color, pale skin and bold red lips.
We have Blue-Black and then we have Raven-Black. Watch for these two tones because there are slightly different - They work great on olive skin tones but also looks stunning on skin tones similar to Dita Von Teese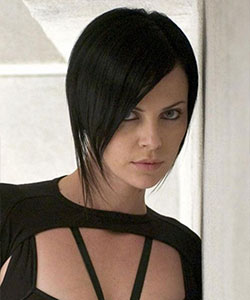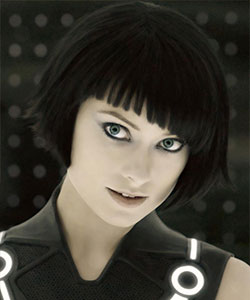 Many scifi-movie characters wearing their hair in short edgy haircut and black hair color as sign of strength, power and beauty and the look is just stunning!
Before you decide which black is true to you, here's a quick...
Black Hair Color Reality Check
Once you go black, it's hard to go back (unless black or dark brown are your natural colors). It requires a professional bleach job to strip the black away before recoloring.



If switching from a much lighter color, roots will be a constant issue. Be prepared to re-touch often.



Dying at home? Prepare for a mess. Black hair color stains everything.



Black hair is a commitment. Do you have the time, energy and money for upkeep?



Black hair is bold. Does it suit your personality?



If you want more natural looking results, make sure it suits your skin tone. Not everyone can pull it off! - Safe practice is to stay within 2 shades of your own natural color.



Get prepared to alter your makeup choices. With black color or in general with darker shades you might need much stronger eye makeup.



Some Suggestions for You