Natural red - What shade of blonde is right me?
by Cate
(Australia, Queensland, Brisbane)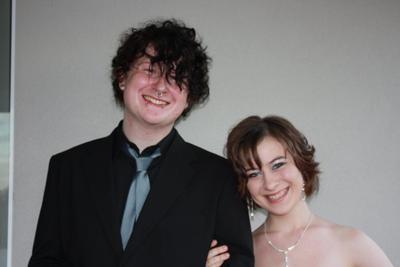 That's me, in the purple dress
I am nearly eighteen and I am wanting to go blonde for a holiday that I'm taking in June. I have only ever had home-done highlights before, which have since grown out, long ago. I have green eyes and a complexion that goes quite golden when I spend time in the sun. This picture shows my hair, as it is naturally, no colouring added.

As my natural colour does have a bit of red in it, is it a good idea to go a strawberry blonde?
What shade would suit me? And how would I go about achieving it?