What color are your eyes (today)?
Besides the every day colors that nature invented, you can add drama and flair to your looks with captivating colors such as Pacific Blue, Sea Green and Caribbean Aqua.
Contact lenses aren't just for vision correction. Whether you choose reusable daily wear lens, or disposable, they are available without any vision modification. That means that you can change your eye color to suit your mood, wardrobe and intentions even if you do not wear prescription lenses.
How to Find Your Color
With color contact lens you can create bigger and brighter eyes with starburst patterns, or simply enhance your natural eye color with subtly tinted lenses. It is a simple way to help improve your image for fashion photography.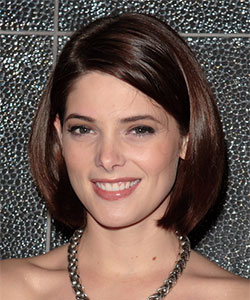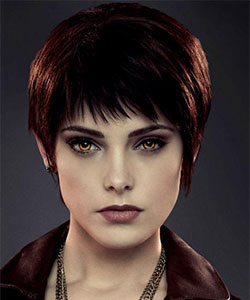 Innocent looking Ashley Greene with cute side parted bob haircut turned into cool looking Alice (right) for her role in Breaking Down Part 2. The right haircut and hair color combined with excellent choice of color contact lens is what makes this transformation possible. Something to think about for next Halloween party!
Ciba Vision has created a full line of color contact lenses that work with your natural eyes colors, not against them. If you have dark color eyes then you can choose from among 29 different shades. If your eyes are light, then there are 13 different color options for you.
You can try Virtual colored contact lens tool from Ciba vision and test what color or style suits your face and skin.
Short hair styles brings a lot of attention to the eyes, so depending upon the style that you choose, you can simply bring out the highlights in your existing eye color, change the color completely, or go for dramatic special effects with one of their colorburst selections.
You can change your eyes to match your makeup, hair color, highlight and even match your ear rings (perhaps that was too much). But now it's easy to be part of this new fashion trend. Most color contact lenses are as safe as regular contact lenses and so much more fun to wear for special occations. However you should always ask eye care professionals for safety information. Incorrect usage could cause serious health problems for eyes.