Advice: Going from Blonde to Brunette.
by Lexi
(Wisconsin)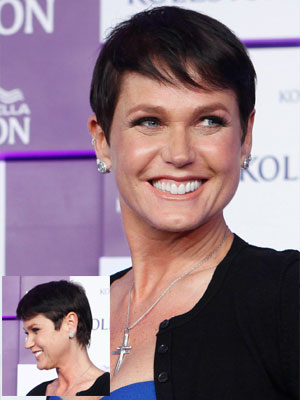 To Dark Brown or Brunette
Never ever dye your hair brown using box chemicals and such after you've dyed your hair blonde. It will turn out green.

If you want to go brown after blonde, then I suggest going to a salon and getting it done. Your hair will look alot more professional and blend together better.




About Images posted on top
Brazilian TV hostess Xuxa Meneghel (age 49) transformed her look by going from bleach blond to dark brown using Koleston's nuance 30, dark brown – A professional hair color by Wella.
-- SHS Team
---
Sharing tips, advice and consequences of going from Blond to Brown or Brunette when not using a professional service