What hair color is best for brown eyes and fair skin?
by Rachel
(UnitedStates)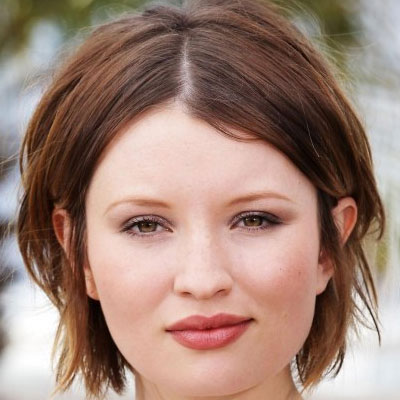 Same skin tone with different colors and styles
My natural hair color is a light to medium brown with a redish tent. I have brown eyes and fair skin, and I want a hair color that will enhance my brown eyes. what color do you think I should dye my hair? Thanks for the help!!
Rachel

Colors for brown eyes
by: ProStyler
Rich Auburn, Dark and medium brown and warm golden brown hair colors - All could create an incredible effect. The key is in intensity or shade depth of a given color. Colors could be selected to match the intensity of natural eye color -- overall or in blending as high/low light. If you can match one of those over the counter colors, then lucky you! Otherwise, only salon colorists can create those true in-between shades.
Creating harmony
by: Anonymous
Finding the best color is all about creating harmony with rest of your look and your eye color is only one piece of the puzzle.
Red Tone:
It depend what red tone you have. You need to take a closer look at your complexion. If you have a pale complexion with some pink/blue undertone, then you should for example avoid copper red tones. If you however have more yellow and golden undertone, then all shade of brown with red copper tone will work fine.
Keep your face fresh
by: G.L.
You can have some lighter tones around hairline as long as you stay along the same tones as you have now and no more than two depths lighter. Just enough to reflect some light and soften your face, so your eyes can glow better. Stay away from overall highlights, if you have very dark brown hair!
Copper for cool
by: Andy
In my experience the best color for fair skin with brown or hazel eyes is red copper cool. It makes the overall look so vibrant and sexy.
hair color
by: Anonymous
I would go with a strawberry blond or a light red