Medium blonde hair - Want to go warm brown
by Rebecca
(Seattle, WA)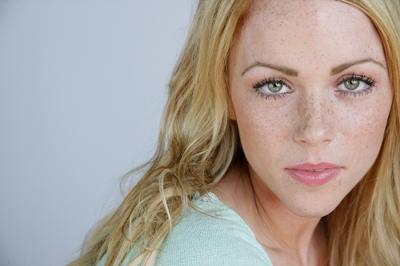 I have been wanting to go dark for couple of years now. I have strawberry blonde hair naturally, peaches and cream, or fair complexion and light green eyes.

I would like a hair color that really compliments my skin and makes my eyes pop. A while back I had a few different colors put in my hair, along with the gal leaving some of my natural hair color (strawberry blonde, when highlited by sun, or a murky light brown shade. She used chocolate brown and mocha. The results were great but she had left some bleach blonde color on the ends of my hair, so i dyed it back to blonde..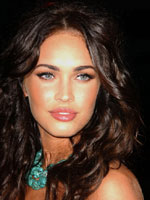 Anyway, I am thinking that I will leave my skin fair, or with just a base tan for some color, or just get a moderate tan. I would like to dye my hair dark chocolate brown with maybe mocha and auburn or mahogany lowlights... OR just a medium brown shade with highlights.

I would really like to get a look similar to Megan Fox, with her fair skin or when she is tan.. I am confused as to if she is cool or warm skinned (she naturally is very fair and I don't think she has naturally dark hair).

This is pretty important to me, as I am a model and want to be versatile and go for a different look.

I also have an oval face shape, with prominent cheekbones, so maybe some long face framing layers??