Alyssa Milano with Short Hair
Short hair with a multi textured look can benefit from a short choppy fringe (bangs). Introducing some soft wave on the top and crown area spikes up the hair and create texture and volume and provide additional additional styling options.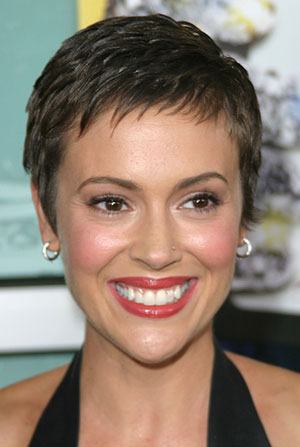 For normal and thick hair apply mousse and let it dry naturally and work with fingers to style the individual strands but fine hair gain more texture when dried with a hair-dryer. Finish the style with weightless styling wax to create a modern look.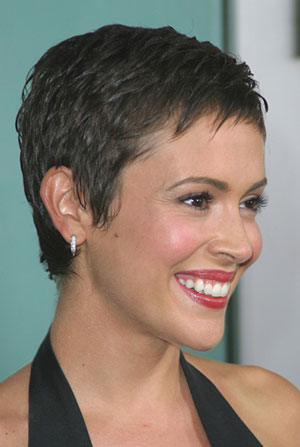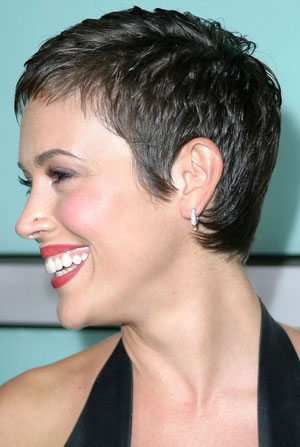 Hair grows at different rates and it will look uneven after a month, so it needs a regular trim to keep it looking its best, so to maintain the perfect look, like Alyssa's hair be prepared for regular salon visits.