Edgy Wet Look in Messy Style
Meet Chelsea from Sydney with edgy wet look in messy style and contrasting color to enhance the texture of hair cut. An 80's inspiration for 2014 in Brooklyn.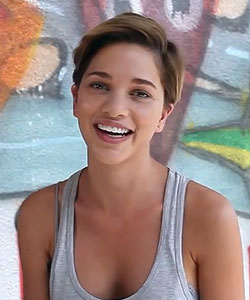 She always had her hair long but had enough of having her hair in pony tail and one day she decided to shave it all off and then started to grow it into a pixie. She done a lot of modelling since then and now after two years she is ready for a more edgy look.
I always wanted to visit Brooklyn. One of the most popular boroughs in New York with more than 350 years of history and dozens of distinct cultural backgrounds and neighbourhoods, no wonder why Chelsea and Cutler salon chose this unique spot for fashion inspiration and photo shoot.
Cutler stylist Ryan Mitchell and colorist Elena Tavarez give Australian model Chelsea a versatile new look for her Brooklyn inspired shoot.
Different looks and what you can do with short hair: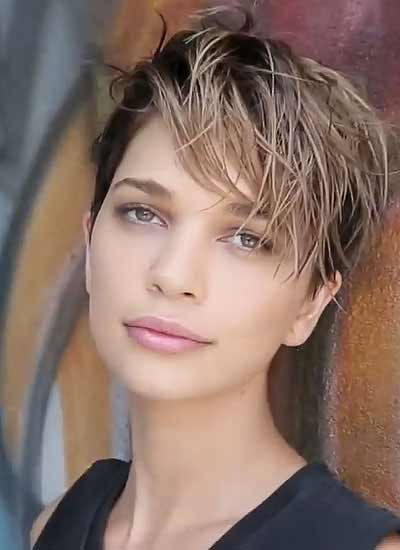 Edgy street in wet look effect and a bit of graffiti background ( I love this look )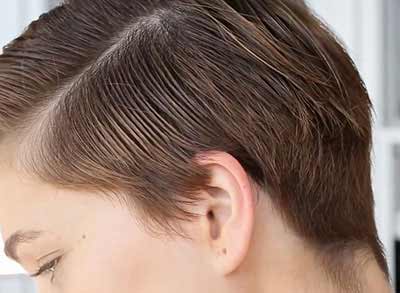 The cut - side view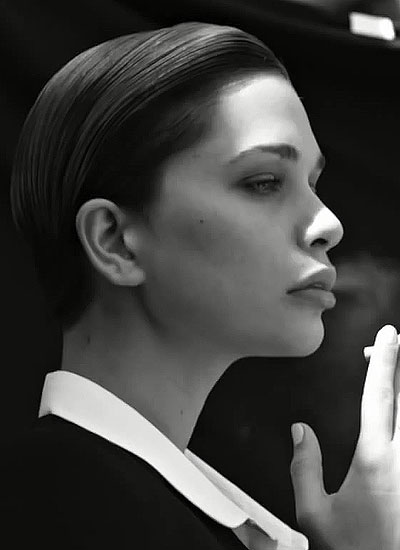 An androgynous look with Wet sleek back effect – Super sharp, super crisp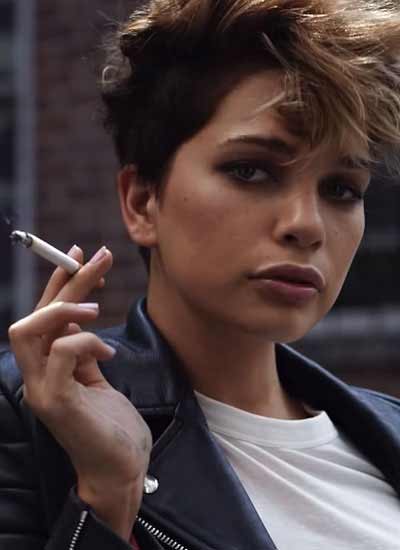 Showing off contrasting color – a classic biker jacket from 80s to enhance the texture of the haircut
Cut and Style: Pixie
Hair Texture: Straight, Medium normal hair
Product used: Redken touch control
Hair Stylist: Ryan Mitchell
Colorist: Elena Tavarez
Location: Cutler Brooklyn, NY.
More Makeovers