How to Create And Style Rihanna's Short Curly Hair
Following two videos shows how to create Rihanna's short curly hair on an African American hair model with straight hair using a 1" flat Iron.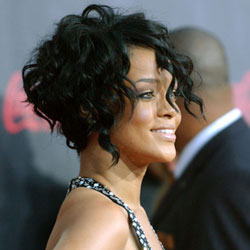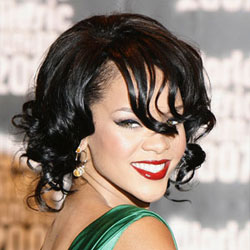 Photo Credit: Albert L. Ortega - 2007, Los Angeles, California
You will need a comb, a basic comb. You need a flat iron of one inch, you will also need maybe about two clips just to hold the hair and you need a oil. If you are not African-American you may need some gloss.