Cute Blonde with Dark Underneath
by nVision Beauty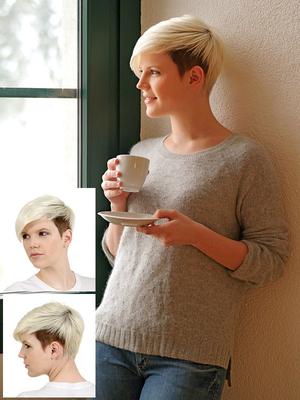 short with side fringe - two toned color
Smooth seduction, cute and casual with simple elegance. A side fringe in ashy white blonde teamed with side-shaved dark reddish brown. Now that is something you can't do with longer hair.

Who should avoid: This is a high maintenance cut & color. Avoid if you are on budget and if your hair is not in good condition.


By nVision - Go to profile

Click here to answer or post comments
Join in and write your own blog page! It's easy to do. How? Simply click here to return to Very Short Hair Styles.