Cute Curly or Wavy Hairstyle Idea For Fine Straight Hair
by Emmaleigh
(Arizona)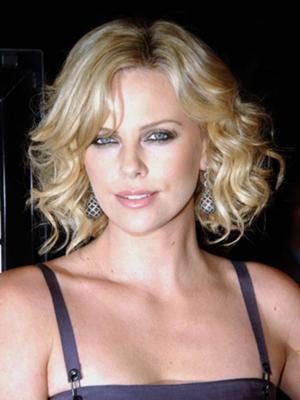 Styling tips and idea on how to manage medium-length fine straight hair and how to create a cute wavy or curly hairstyle while sleeping.

This photo added by SHS Team - Photographer:Albert L. Ortega
Emmaleigh from Arizona
My Hair:
Fine/normal hair, 5 inches below shoulder, naturally pin straight.
Manage:
Well, my hair is somewhat easy to manage. I usually use Pantene products to shampoo and condition hair. The Pantene Nature Fusion Conditioner works very well for me. It leaves my hair smooth, shiny, and soft (my friends always love playing with my hair cause its soft.
Style:
I usually towel or air dry my hair. If I need a quick dry, I only blow dry until my hair is only slightly wet. Even then, I use a diffuser. Most of the time I just brush my hair straight and it drys like that. If I have an unusual hair bump or churlish thing, I straighten my hair.
Since my hair is naturally straight, it doesn't require much heat. It is very easily to over heat fine hair, which will leave it dry and will give you split ends.
Scrunching fine hair is another tricky, but cute idea. I just use a strong volumizing mousse and a hair dryer with a diffuser attachment.
I also like to separate my wet hair into 4 sections and twist them up into 4 buns. Leave it in overnight and your hair will be wavy when you take it out. Spritz a little bit of hairspray on each style.
Click here to answer or post comments
Join in and write your own blog page! It's easy to do. How? Simply click here to return to Hair Style for Fine Hair.