Get Easy Hair Styles with Short Hair
My definition of the term "easy hairstyle" is "wash, towel dry, leave the house". Sound impossible? Well, it might be a bit too easy, I'll admit, but you can get pretty close if you try.
The hallmark of no-fuss, no-fuss hair is no products. That's right. With the right cut you can wash, towel or blow dry, and walk away. Well, maybe a bit of styling products for control and even some anti-frizz treatment on high-humidity days, but that should be about all you need.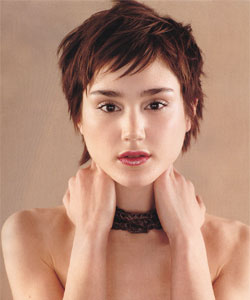 What is NOT Easy!
Short hair can be ruler-straight, chopped or layered, or tight curls ala perm. If you want easy styling then you should avoid asymmetrical (long and short haircuts). This kind of haircut is trendy and popular but make sure to have your hot tools ready, because there will be some challenges to keep it in shape and style.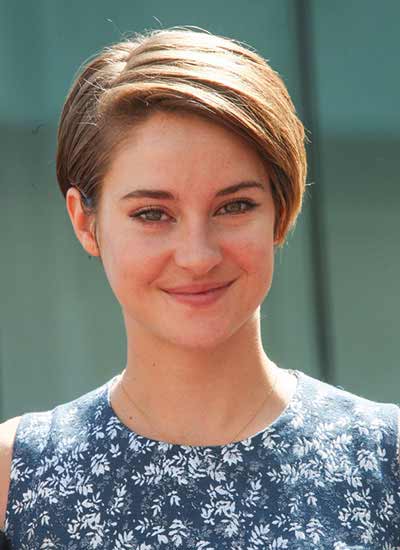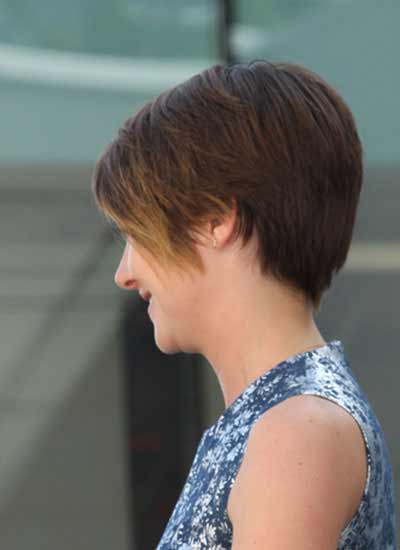 Its casual, cute and not so hard to keep. You still need some styling and blow-drying but I call this easy!
Think carefully when going for any asymmetrical haircut because it is harder to keep, and needs regular salon visit, hot tools, blow-drying as well as extra styling time in the morning. But don't let this little fact stop you from your goal. You can always find the right length that suits your needs as long as you avoid the extreme.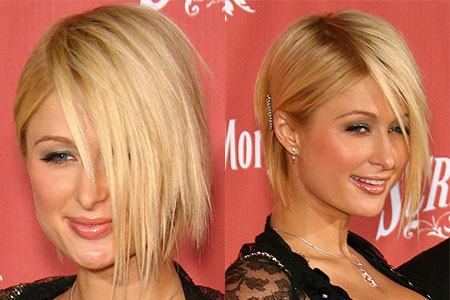 Asymmetric haircuts and bangs are always trendy but they are harder to keep.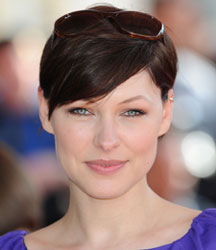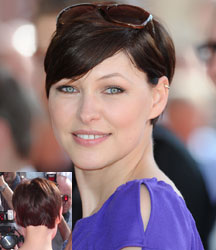 A moderate side bangs could be a better option for easy care.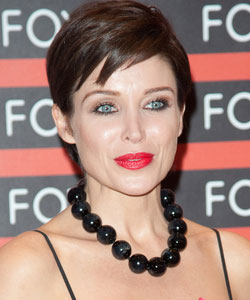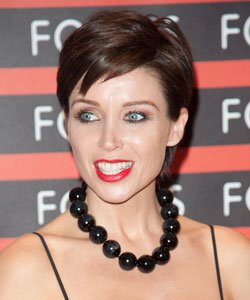 Longer Pixie
Styles for Medium-length Hair
If short hair isn't your thing, then perhaps a medium-length bob like this easy to manage cute choppy haircut is more your style. You can even add some basic style to your hair without overshooting your hair original goal.
One of the most dramatic improvements can be achieved by simply having your stylist add some layers to your hair. Layers give the impression of volume and change your look from boring straight to long and sensual. A simple blow-dry, and a quick pass of your fingers through the layers afterwards, should revive your do every time. Keep the weight factor in mind though, because once your hair starts getting too heavy those layers will develop a mind of their own.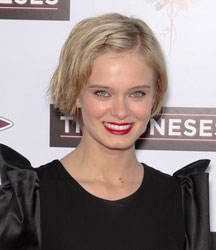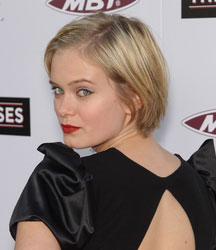 Ideas for growing out short hair. Simple choppy hair cut is cute and in top of the style chart
Of course, it is possible to have easy hairstyles that are long as well. While there is nothing easier to manage than the good old ponytail, that particular look is neither right for all women, especially older women, nor is it right for all occasions.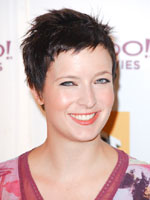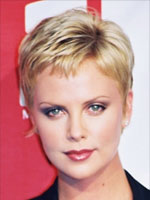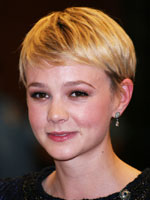 Ideas for very short haircuts that can be styled with small amount of finishing products like wax and lotions.
You can tell how easy your style is going to be by watching what your stylist does when she's done cutting it. If all you get is a simple blow dry and a few passes of the comb or brush and some styling products for finish, then you've got an easy hairstyle. However, if your stylist needs to apply too many styling products, or spends time working the blow dryer, then your mission has failed.
You don't have to be a slave to your hair. With all of the things going on in your busy life, good-looking-yet-easy-to-manage styles are not only possible – they should be your goal.