Going for Super Short Hair - Meet Emma
Emma is originally from Charlottesville, Virginia but currently live in NYC. She loves Coffee and she is passionate about poetry. She likes her short hair but she went for shorter haircut during NYC heat wave - and we think she is a fan of Star Wars! ...Now how cool is that!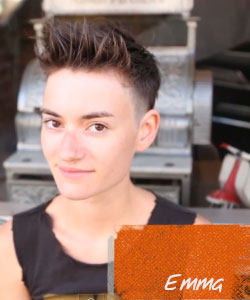 Cut and Style: Side Shaved, undercut
Hair Texture: Normal
Product used: Fatboy putty
Hair Stylist: Rodney Cutler
Location: Geno's Barberia, NYC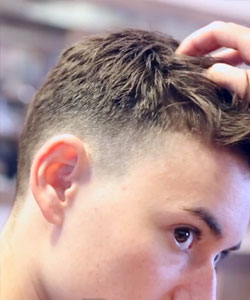 To achieve the look, small amount of Fatboy putty was warmed on the palm of hand by rubbing it together and then work throughout the hair. Can't get simpler than that!
More Makeover