Braids for Short Hair and French Braiding for Beginners
French braiding is a great way to create an elegant look for parties or holidays. Using two strands is easy. Using three strands is more challenging. Although this technique appears difficult to achieve, it's easy to do once memorizing the basic intial instructions. Here you have two videos on how to do French braid and another one on how to do an easy festive look on short hair.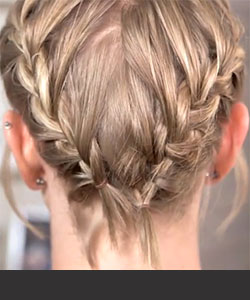 Easy Braids for Party
Once you decided to wear your hair in a braid, remember to choose a nice earring and necklace to enhance your look.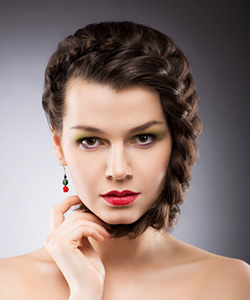 It involves braiding the hair while adding extra thin strands of hair from sides as the braid progresses. If you are not familiar with this type of braiding, here is a demonstration video to help you with French braiding. This instruction video pause in difficult places to let you memorize the steps