From long curly hair to straight in a v haircut
by lynnci martinez
(miami,florida)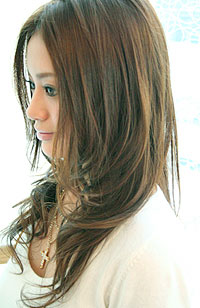 v haircut
This is how I want my hair. I think the Brazilian keratin relaxer (I think that's the name of it) will straighten it up a bit. oh! and I have long curly hair four fingers passed my bra strap. I really want a change! my curls are straight down and are boring me. If someone knows whats best to do for it to look this way, please help me!
Join in and write your own blog page! It's easy to do. How? Simply click here to return to Curly Hair.
Short Natural Curly to Straight Hair
by Nancy
(Dallas, TX)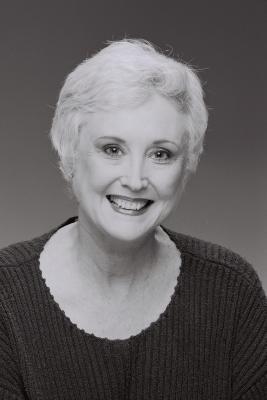 Short Natural Curly
I am 58 and have short, naturally curly hair. It has NO style and I can't seem to get a decent cut. I've always wanted straight, smooth hair. It takes a long time to use the flat iron or the curling iron.

Isn't there something that I can do to get the hair I want -- OR, be able to do a decent job of handling my curls so my hair looks nice? HELP!!!

The attached picture shows my hair as blown dry. It was white then (my natural color) but it's got a red base with blond streaks now. Texture is dry and nothing I use seems to give it any life at all. I live in north TX so humidity can be a problem.


Use balm to blow-dry
by: Joan

My hair is also naturally wavy. I use Redken 12 straightening balm to blow-dry my hair smooth. Use a nozzle on hair dryer and a large round brush. When finish then use flat iron at the end to to make the hair straighter for longer time and get rid of unwanted flicks.
You can use relaxers to re-texture the wave patterns
by: Anonymous

I can't see any problem in styling your hair. You have a beautiful short hair that suits your face with some distinct natural wave patterns that can be styled straight with blow-drying.
The secret (if you like to call it that!!) is to use a small amount of wax, warm it up in palm of your hand and rub it into your hair while is damp, then use a barreled brush and give it tension while blow-drying. It's as simple as that!!
However, if want your hair straight that lasts 3-6 months without the hassle of blow-drying, then you should book a time with a good stylist for a re-texturizing service and apply relaxer lotion. I recommend
Caribbean Dream Hair Relaxer
because it's designed for natural curly hair and it's very gentle and safe.
As for hair color, I think you should stay with your natural hair color. It suits you well!
Thanks --
by: Nancy

Thanks to both of you so much for taking time to address my question. I went for a chemical straightener at my salon just a couple of weeks ago -- it was called Anti-curl. So far I'm happy with the results. My intent is to let it grow a bit then style in a wedge.
Join in and write your own blog page! It's easy to do. How? Simply click here to return to Curly Hair.
Natural Curly to Straight and Back in One Wash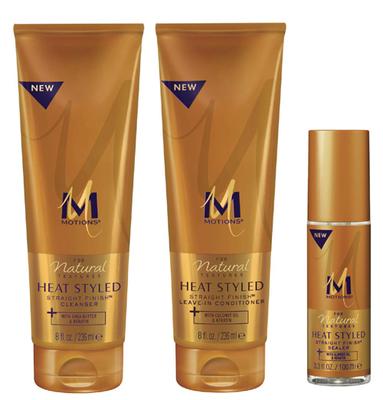 This new hair care system by Motions Hair Care is now promising all women with natural curls a possibility to go from natural curly to straight and back to straight hair without compromising their natural curl pattern.

Motions ® Straight Finish™ Heat Styled System is a 3-step product line that works with hot styling tools. The straight Finish Sealer (3.3 Oz) contains a blend of almond oil and Keratin protein that helps to smooth and elongate natural curls, allowing for optimal straight styling results and probably the most important part for some women: After just one wash, hair returns to its original curly pattern and texture.

This line comes with a 8 oz cleanser containing shea butter and keratin and a 8 oz leave-in conditioner that contains coconut oils. There are many natural girls that looking for flexibility in their style - you can wear and have fun with your natural curls one day, pull off a straight look the next, then bounce back to your original curl pattern after just one wash. Currently available here at drugstore.com
Join in and write your own blog page! It's easy to do. How? Simply click here to return to Curly Hair.