Funky Twist Top Knot Up-Do
Here is a great funky up-do created by top Italian stylist Egidio Borri for those who like something different and edgy. Many runway models wear it. The look is trendy, fun and not as hard to create as it appears.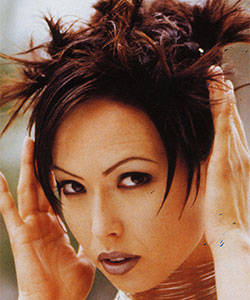 Style By Egidio Borri, Yellow Strawberry Salon, Italy - Styling tips by Nadia
Part your hair into three sections: front, top and back. Starting from the back of your head, use claw clips to secure your back hair and allow the ends to stand loose and spiky.

To create an even funkier look, coil your hair. Take random sections of hair and twist them from scalp to tip until they look like coils and pin each coil with a hair grip to the head. Work the tips or ends to look spiky. Repeat with another section until all the top and back hair is done.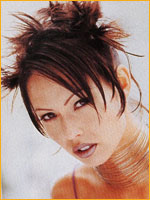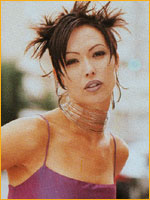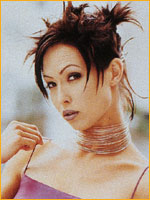 Keep your bangs and front section straight using a blow dryer or flat iron. Finish your style with wax or pomade. Gently tease and splay out the ends of the hair to add texture and create separation.

You can adapt this style to suit your hair length and face shape by playing with the bangs and the height of the hair. This avant-garde 'do is guaranteed to attract double-takes all night long!