Hairstyle with Darker Color Underneath and Lighter on Top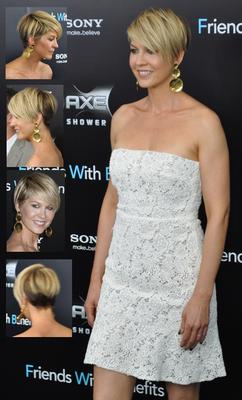 Short with layers, side bangs pack with natural texture. Darker color underneath and lighter on top add depth and create illusion of thickness.
Click here to answer or post comments
Join in and write your own blog page! It's easy to do. How? Simply click here to return to Hair Style for Fine Hair.