How can I style my short hair more curly like Audrey Tautou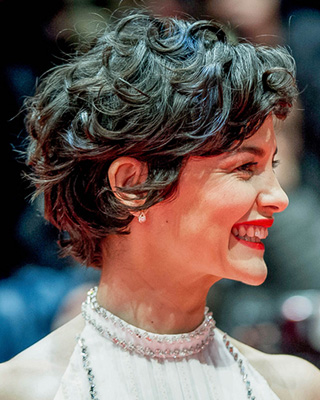 I have short hair and I would love to style it more like Audrey Tautou's gorgeous hair cut. My hair is very thick and I guess sort of getting wavy. What is the best product to use?

Cute & Curly
By: Flo Briggs
I think besides a good product you should consider texturizeing your hair first. Since you hair is very thick, it will curl better if it was thinned out. Use a good stylist to shape it, then ask them what product they would recommend, there are many good mousses for curly hair or you can buy a product called curl conscious ( for thick curls) by Bumble & Bumble at the salon. You will love your curls.