Long naturally curly hair with TIGHT curls
by Carrie Harr, Stylist (Model:Christy Smith)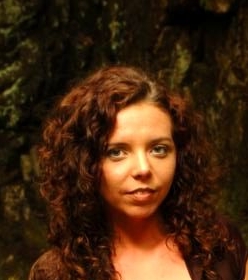 Naturally Curly Hair Model:Christy Smith
Hair texture is naturally very tight curls. The color is an Auburn red. Hair was cut with long layers. Styled by towel drying then applied Aussie mouse and scrunch spray liberly.

Hair was air dryed then once dry was flipped over and was blow dryed with a diffuser for a few seconds only in the nap of the hair. For lift while still flipped over a hair pic was used to lift the front of the bangs and side of the hair to be blow dryed only for a few second without the diffuser.


Beautiful curls
by: David

Christy's hair is one of the most beautiful-to-style and also difficult to maintain type of curls. Have couple of clients with same length and curls. I maintain their hair with regular trim and layers. Love the way this type of curl hang into a messy bun or updo.
Click here to answer or post comments
Join in and write your own blog page! It's easy to do. How? Simply click here to return to Curly Hair.