Bright Makeup and Hot Shades to Rock
As a cool girl who rocks (or is thinking of rocking) the latest short hairstyles, you owe it to yourself to branch out and style the latest colors. Whether it's a bold eyeliner to a new blush, there are a variety of ways to incorporate hot colors into your makeup wardrobe.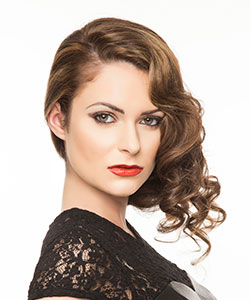 Story By Rachel Nall, Image Style By: London-du-Bose, Makeup By: Betty Mekonnen
Go for the Green Makeup
For the first color, think Oz: the Great and Powerful-inspired "Emerald". It will be Emerald City for you when you rock this color as an eyeliner or shadow.

Estee Lauder's in the spirit with their "Pure Color" eyeshadow palette in "Emerald Oasis," which features three green variations. Picking up the palette means you can smudge on the green color as an eyeliner when you don't feel like wearing it as a shadow.

The remaining greens are "Tender Shoots," which is a yellow-green that resembles freshly cut grass and grayed jade, a more subdued green that features hints of gray.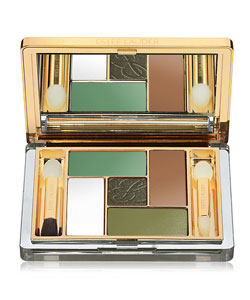 Left/top:Estée Lauder Pure color: Emerald Oasis - Right/Bottom:Chanel Les 4 Ombres Metamorphose
Chanel's Limited Edition Les 4 Ombres palette in "Metamorphose" features a Tender Shoots-inspired tone. If you're not ready to jump into bright, bold color just yet, grayed jade tones may be for you. Try Napeolen Perdis' "Bottle Green" eyeliner pencil for the grayed jade touch.
Red, Orange and Pale, Oh My!
Eyeliners and eyeshadows aren't the only spot you can show off the hot colors. Three shades are lipstick and gloss-approved. The boldest is "Poppy Red," a true-blue red that has just a hint of orange undertone. It's a bold look that's perfectly matched with slicking back your hair, lining your eyes with black lipliner and letting your lips do the talking.



Avon's Color Rich lipstick in "Poppy Love" is just the shade and it has a pretty price too at $7.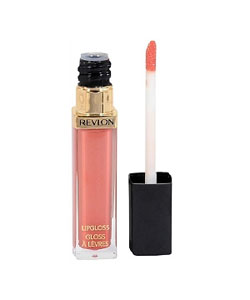 Left/top:Revlon's Lip Gloss in Nude Lustre - Right/Bottom:Sephora Microsmooth Blush in tangerine shade
Two others to try are nectarine, a bright orange tone, and linen, which is the ideal warm neutral for lips. Try Revlon's linen-inspired Lustrous Lip Gloss in "Nude Lustre" to complement the look and plump your pout. For the tangerine shade, brighten up your blush with Sephora Collection's Microsmooth Blush Duo in "Tangerine Tease".
A Case of the Blues
Blue-tinged shades are also on the "hot" list for spring and summer. "Monaco Blue" is a jewel-toned blue in the cobalt family that's just slightly more subdued than a neon shade. You can pull off the blue color on your eyes and not look straight out of the 80s. The Laura Mercier makeup line is jumping on the bandwagon thanks to the addition of the Midnight Bleu eye pencil as part of the "Arabesque" collection. Sweep this pencil on your upper lids, making a slightly thicker line at the outer corners.
If you prefer a lighter shade, "Dusk Blue" is for you. This pastel blue has just a touch of lavender. Speaking of lavender, "African Violet" is another hot Pantone pick. This color is slightly deeper than your standard lilac and has a decided warm-weather feel.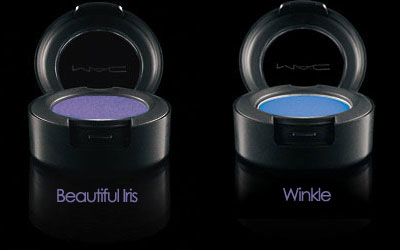 Mac Cosmetics: Eyeshadows in African Violet and dusk blue color trends
Color expert Mac Cosmetics has several eyeshadow shades that align with these popular shades. "Beautiful Iris" is a highly pigmented eyeshadow shade that resembles African Violet while "Winkle" is an eyeshadow shade similar to Dusk Blue.
Several of these shades pair well together. For example, try mixing a Linen-inspired natural lip with a Dusk Blue or Grayed Jade eye color/liner. Monaco Blue eyeliner and Poppy Red are two other complementary shades.