Medium length updo
by Cat Ruggiero
(Las Vegas)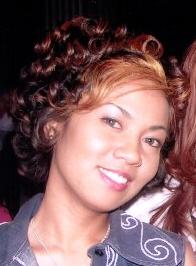 Take the back half of your hair and put it up in a ponytail. Twist and pin each strand of hair in the front half of your head. Overlap each strand to give it texture. Curl ends and hairspray to lock in your hairstyle.
Click here to answer or post comments
Join in and write your own blog page! It's easy to do. How? Simply click here to return to Updos For Short Hair.