Natalie with Chin-length Bob and Super Short
Chin-length short bob like Natalie Portman's hair style is not always suitable for round faces. If you have square face or fine hair type then try a soft or choppy bob with less hard edges. This style is mostly suitable for straight hair. Styling: 10 Min. blow-drying with round brush.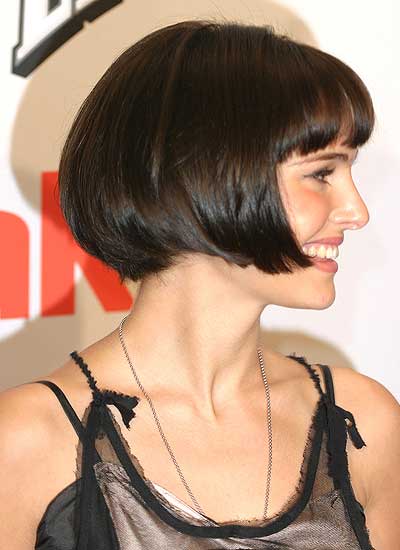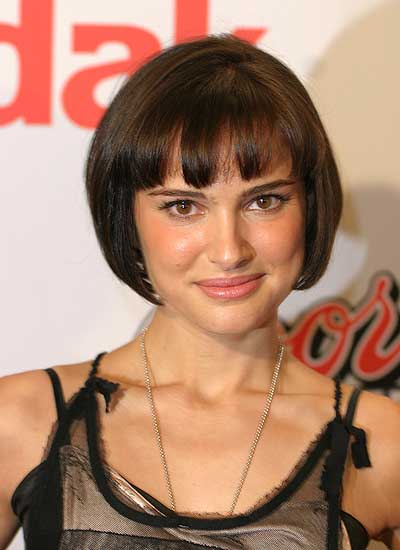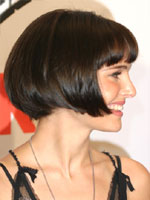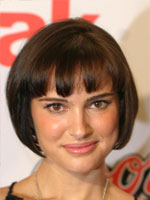 Natalie Portman - Short Hair in Bob Style. Photographer: Glenn Harris
And here is Natalie with pixie haircut.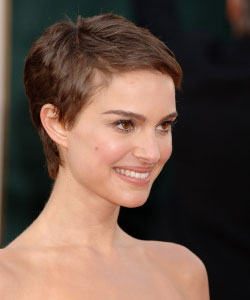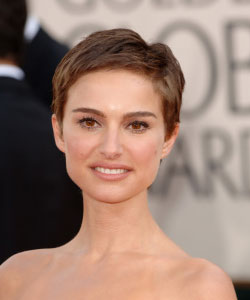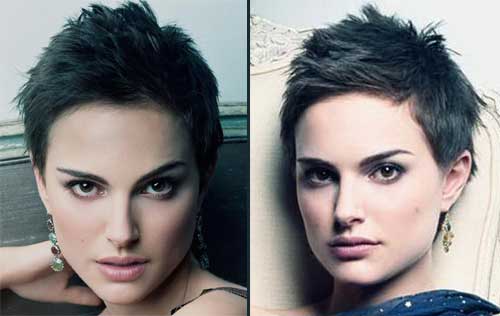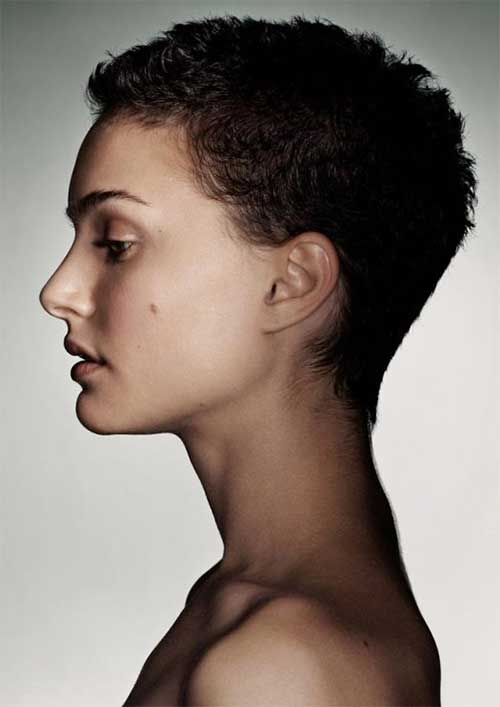 Natalie Portman with super short hair