Why Going Natural with Hair and Skin Care Products?
There's just something about the word "natural" that Baby Boomers and Gen-Xers seem to gravitate towards. What other possible explanation for the skyrocketing popularity of natural hair care and personal care products in the last few years?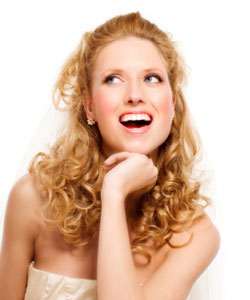 The US Market for Natural Personal Care Products report says sales of items like organic / natural hair care, skin care, and cosmetics rose by nearly 52% over the six years from 1998 to 2004. In its new market analysis report, OrganicMonitor.com forecasts North American revenues to reach US$ 8 billion by 2017. And according to TechNavio.com "The Global Natural and Organic Personal Care Products Market in the US is presently valued at close to $ US 9 billion and expected to continue rising at a CAGR of 10.12 percent for the 2012-2016."

Certainly part of this boom can be attributed to our growing awareness of health issues in general. The health and organic food industry led the way in stressing the importance of consuming natural foods without all the additives.
According to Skin Deep, only 11 percent of the 10,500 ingredients FDA has documented in products have been assessed for safety by the cosmetic industry's review panel. You can explore products with Skin Deep's in-depth rating guides, and find safer choices for you and your family.
So it was only a matter of time before it sunk in that the products we put on our skin and hair also, literally, sink in.
More Than Skin Deep
For example, parabens are preservatives used in shampoo and cosmetics. They have long been suspected of permeating the skin and entering the bloodstream, potentially contributing to serious illness.
Sodium laurel sulfate is another common chemical found in shampoo and conditioners. It's a synthetic foaming agent that has been linked to immune system damage, mutated genetic material, and cancer.
Propylene glycol is used as a humectant in cosmetics. It's also found in brake and hydraulic fluid. Not surprising that it is believed to irritate the skin and contribute to organ damage.
So a growing number of concerned shoppers are looking for alternatives like natural hair care products that don't contain questionable ingredients.
Pure, Natural and Safe
Beauty companies answering this demand by use of various essential oils like basil, bergamot, fennil, lavender, lemon, cranberry seed oil, peppermint, thyme, rosemary and geranium to deliver antioxidants and therapeutic benefits while replacing synthetic preservatives with natural ingredients. They also use nanotechnology to promote maximum penetration of those good ingredients that are not easily absorbed by skin.
With a list of natural ingredients that are good enough to eat, it isn't surprising that fans of natural products love the delicious fragrances as much as they enjoy the peace of mind they get from using a professional grade, natural hair care product.
GROWTH ASSOCIATED WITH NATURAL PERSONAL CARE MARKET:

* From 1998 to 2004, sales of "natural personal care rose 51.9% to surpass $2.6 billion. In 2005, the market rocketed to $4.3 billion and is forecasted to reach $6.6 billion by the year 2010, a jump of more than 50%.

* Source: The U.S. Market for Natural Personal Care Products report for the publishing division of www.MarketResearch.com, Packaged Facts