Need Hair Color Advice - Naturally Blonde With Wave
by Ashley W
(Bristol, PA, United States)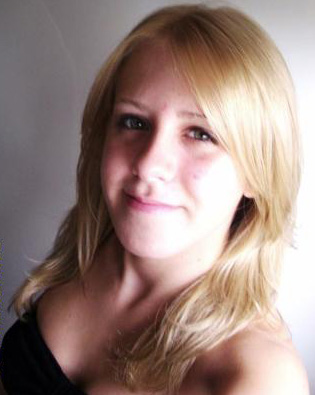 This is me
I've dyed my hair a few times only blonde though, but i dont know what color to dye it? I have dirty blonde hair naturally, and my hair is naturally wavy and curly. The only colors I am comfortable with are blonde and light blonde.
I just need help finding the right hair color for me
PLEASE HELP?!?!

-Ashley

Naturally Blonde With Lowlights
By: Flo Briggs

Dear Ashley, your hair color is a little too plain right now and I agree that you need to make a change in order for your hair to make a
"STATEMENT"
here is what to do:
Keep using the same light blonde color that you have been using , but to change that , you will need to add some lowlights. Ask your stylist to use a color in #7.3 medium gold and foil your hair using small to medium sections of hair. Mix the color # 7.3 gold with 10 volume developer and leave on for 15 to 20 minutes. You could even do some chunky ones across the top of your hair. You will look absolutely gorgeous.
Click here to answer or post comments
Join in and write your own blog page! It's easy to do. How? Simply click here to return to Hair Coloring .