Short Hair With Dimensional Color
by Stephanie
(Chicago IL)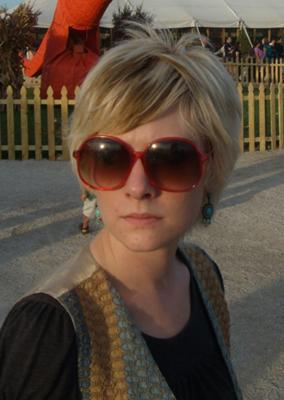 The Pixie
This relaxed pixie haircut has the outgrown look of a few months. The back, near the neck & nape area, is left a little longer, for that shaggy look.

It is easy to tend to and take care of - for all you do is wake up in the morning run your fingers through with some pomade and out you go - looking gorgeous!

As for the color. It is a simple light blonde/platinum look with some depth added of a light light golden brown in the fringe to break up the solidity of just one color. Putting color in the fringe shows and enhances movement into the hair because fringe is always moving.