Styling Dead Flat Hair
by jackie
(chattanooga)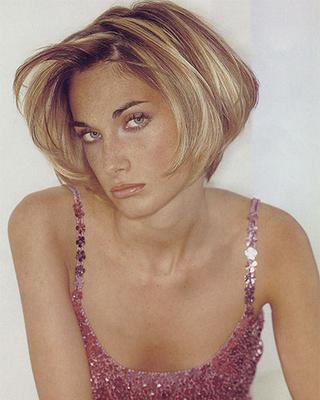 With fine hair you have to be careful on what shampoos and styling products you use on hair. Regular shampoo is good for regular hair with no color but with color, a white tea ginger is better.

I don't use clarifying on a daily basis. Only use once a week to remove build up of product and shampoo residue on the hair.

Use root booster on the scalp and not the ends of the hair for lift and blow dry in the style desired. Once that is achieved you can style your hair with your fingers with a medium hold hair spray until you get the style you want.

With fine hair you have to build it up as you style the hair for volume. Despite what others say, teasing out hair is not good! It going to look like a rats nest, a little here and there.

Don't over do it. The longer you play with fine hair the more it will loose the style you going for.

Messier looks are sometimes better, unless you like the finished look. I would only use pomade or a little wax on peacy parts around the neck and in front of ear to ascent the face - other than that no.
Click here to answer or post comments
Join in and write your own blog page! It's easy to do. How? Simply click here to return to Hair Style for Fine Hair.