Tone Down The Orange
by Michelle
(Australia)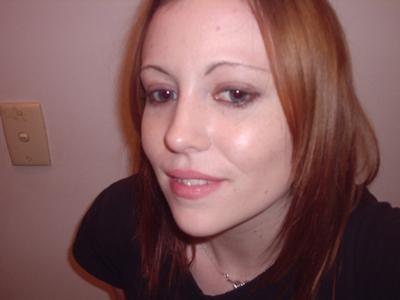 My natural hair colour is a very light brown, almost a dark blonde, and I had my hair dyed black for a long time, I recently had the black stripped from my hair which has left my hair orange, with lighter shades and dark shades, my natural regrowth is visible but i want to tone down the orange, to a light brown without going too dark, how is this possible?


Tone Down Orange
By: Flo Briggs

I know exactly the problem when the hair is tinted black it is very hard to make it lighter (with out the orange shade)
Solution :
If hair is still in good condition , you can do another application of bleach (strip once more ) avoid root area , leave bleach on for 30 minutes , shampoo out , lightly blow dry and apply tint # 7 ash color with 10 volume developer all over , leave on for 30 to 40 minutes , shampoo and condition and proceed to style hair. I strongly suggest that you let the professional do this.
Click here to answer or post comments
Join in and write your own blog page! It's easy to do. How? Simply click here to return to Hair Coloring .