Very Short Curly Hair
Keri's hair is only few centimetres long and for this type of curl, hair should be layered all over. For her curl pattern the hair been kept slightly longer on back so they can lie close together for best possible shape. This haircut suits mostly those with small heads and work best for those with natural curls or waves.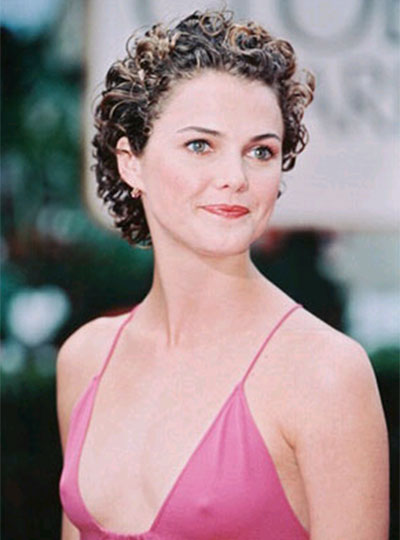 Keri Russell
If you have thin hair, you should try to avoid this type of cut and length because scalp might shows through and might appear even thinner. But fine hair with higher density (thicker hair) can easily pull this off. Coarse hair types should be careful because it might result in bushy hair and might require extra retexturizing and thinning.
This is a great haircut for those who like to experiment wet look style. You can go romantic with simple makeup and strong red lips. The wet look is also practical for sport because it stays in shape during workout and hides sweat and greasy hair. For styling just prep your hair with anti-frizz and rub defining cream between hands and work it through the hair.