What to do with my hair - Help?
by Melissa
(California)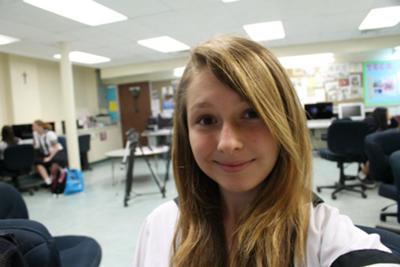 Goldish on one side?
I have naturally light brown hair but because of a lot of sun exposure my hair has alot of random golden highlights. One side (especially in this picture) looks golden while the other side looks more brown. I am a little tanner than this (florescent lighting makes me look lighter) and my eyes are a dark green color. Oh and i have naturally curly hair but i straighten it. I dont know weather i should keep my hair the way it is or dye it, and if i dye it i dont know what color, help?