Why Should You Ask for Balayage Hair Color
When Booking Your Next Appointment in Hair Salon
Balayage is a French word that alludes to the process of painting or applying dye onto hair freehand and without using the conventional cap or foiling techniques. Balayage hair highlights are more regular than the exact, pin-straight lines obtained from the use of foils. It also requires almost no upkeep since hair grows out more naturally than foil highlights whose re-growth line is unmistakably noticeable.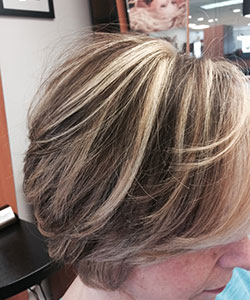 Photo: Jesse Briggs, Yellow Strawberry Salons, Ft. Lauderdale
This coloring technique that came up in the 1970s has found its way back into the current trends and its buzz on the results of its use cannot be ignored, and more so with celebrities such as Jennifer Aniston and Giselle donning it.
What Kind of Balayage Highlights Are Available?
A host of results ranging from delicate, regular highlights to strong highlights for those of who are more outgoing can be obtained. Though it can be used on the shortest of pixie crops, it is an exceptionally practical approach to shading your shoulder length hair.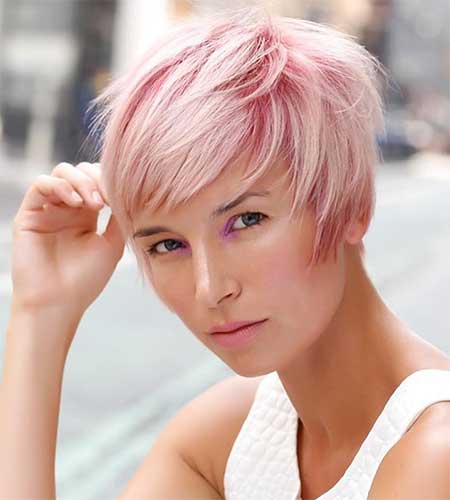 Balayage by Candy Shaw - highlight and toned with pink -
Source
For short hair like crew haircut for men or women, Jesse and Flo Briggs from Yellow Strawberry Salons in Ft. Lauderdale use a special technique called BALAYAGE SHOE SHINE. They paint bleach on long foils and slide it back and forth as if you shining shoes - As the result the tips of hair become the chosen color that looks cool on shorter haircuts.
Some of the best hairdos that bring out the best of Balayage highlights are those with free curls or that have a tousled look where you can see the color varieties entwine through the hair.
When You Should NOT Have Balayage
1- If your stylist not fully trained on Technique of Balayage Painting
2- If you use well water that contains iron to wash your hair
3- If your hair is damaged
Jesse Briggs, founder of Yellow Strawberry Salon, Ft. Lauderdale, Florida
The Process of Applying Balayage Highlights
Applying hair dye using the balayage technique is dependent on factors such as the hair length and the desired result. In most cases however, singular strands are painted with a brush against a backing board.
Some colorists like to separate their segments with cotton fleece or thwart, others will put the hair in segments first and then color the ends. All in all, a decent amount of balayage highlights appropriately applied will start around the ear level and the multi-dimensional hues will lift your facial features and make your eyes sparkle, while at the same time giving your skin appealing warmth.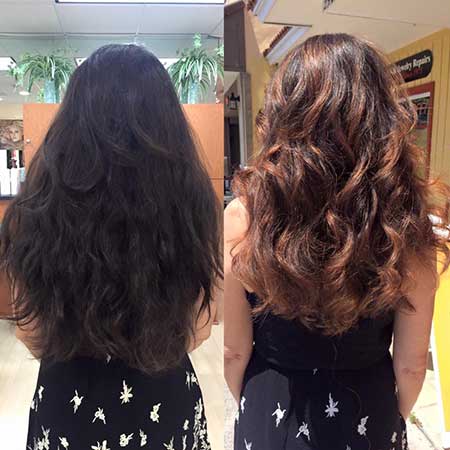 Blayage Color By Egidio Borri, Yellow Strawberry Salon Ft. Lauderdale, Florida
Shorter haircuts such as Bob more often than not require stronger colors to flaunt the cut – more or less a 'Balayage ombre' look. Your expert colorist can work with you to determine the best way to apply the balayage hair color for your specific hair type and texture.
What about Root Touch Up
Since the balayage method looks very natural, there is really no compelling reason to touch up on your roots as frequently as you would need to if you had other conventional highlights and lowlights.
Balayage last longer between salon visits and is more cost effective than regular highlights
Flo Briggs, Colorist, Yellow Strawberry Salons, Florida
Your grown out root color just blends in with the hair, and the extended time between salon visits not only make this the most suitable technique but also an extremely economical way of looking chic.