Any product that actually works on thinning hair?
by Karen
(Illinois)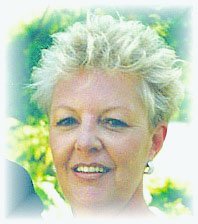 Me a couple years ago
I am just so upset because the front of my hair is thinning so badly. My mother had almost no hair as she aged and I probably am heading in the same direction.

Anyone know any vitamin or product that actually works on thinning hair??


Answers/Comments
Treatment with Aminexil GL
by: N.F.
Nioxin is an excellent product and works for many of my salon clients with thinning hair problem.
For early stage of thinning hair we also offer a 6 week at home treatment with Aminexil GL from Kerastase. This treatment is used on root area every day for 42 days and help to increase the density of the hair so that after 4 weeks, your hair start to feels fuller.
You can try this program to see how it works. If you decide to use it, then change your shampoo to Kerastase Bain Prevention for optimum result.
More thoughts
by: Randy
I agree with the first post and would like to add that I'm using Nioxin products and find them to work well for me.
My hair is years ahead (or behind depending on how you look at it) of all my relatives both male and female at my age (51).
I also believe in a careful diet and exercise. Blood flow is important and cardio gets your blood flowing. Do some sort of cardio at least daily and more if you can. Short bursts a few hours apart do big things, same for muscle toning. It's a neat trick for folks who are busy (who isn't?).
Don't shampoo too much. I do it about twice a week and condition every day.
My favorite snack is a small handful of almonds for the protein instead of sugar or corn-syrup based treats and juices. I eat lots of lean meats of all sorts. Remember to be kind to your scalp and treat your whole body, it will do wonders as the years skip by!
Good luck!
Randy
Click here to answer or post comments
Join in and write your own blog page! It's easy to do. How? Simply click here to return to Thinning Hair In Woman.