Blonde Highlights to Ashlee Simpson Red Hair Color?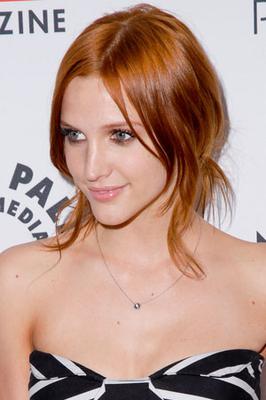 Ashlee with copper red
I have very pale skin with slight yellow undertones, and hazel eyes. I have been toying with the idea of dying my hair a kind of Ashlee Simpson red, but am unsure if this would suit me. At the moment i have naturally mousy brown hair highlighted with pale blondes.

Would blonde highlight looks good on red?