Emma Watson's Perky Pixie Cut
In 2010, Harry Potter star Emma Watson made the chop in a big way, revealing a shockingly stylish pixie cut she called "liberating." If you're ready to get just as liberated, here's a few things you should know about Watson's 'do and her signature makeup styles.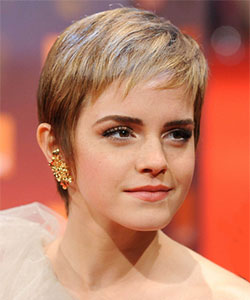 By Rachel Nall
Making the Cut
Emma sports a side-parted pixie cut that is extremely short in the back, yet features longer layers in the front. The bangs are a sliced-in fringe, meaning your hairstylist holds his or her scissors at an angle and slices down your hair. The result is a hairstyle that's slightly easier to grow out because you already have the longer bangs in front. The effect also makes the style more versatile. Additionally, the hair is carefully angled over your ears, which gives off a '70s free spirit vibe.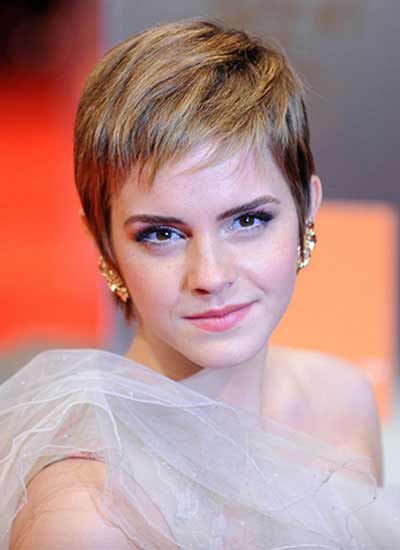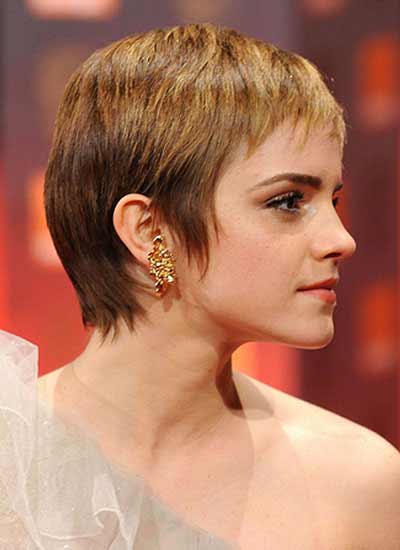 Emma Watson - Short Pixie Hair. Photography by: Landmark
Tools of the Trade
Watson seems to have rocked her short hair every which way. From slicked-back to accessorized to slightly back-combed, Watson knows how to play with her look, and you can do the same with this hairstyle.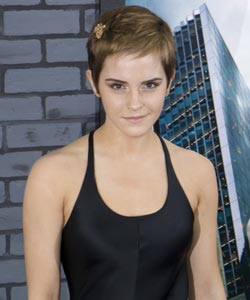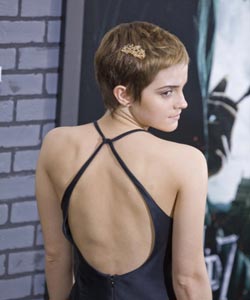 Some basic tools and products to have on-hand include a sleek look hairstyling gel that can create an evening look. Try L.A. Looks "Wet Look" hair gel, it won't break the bank, but it will help you achieve Watson's slicked-back hairstyle. To copy the black lace dress-inspired look, apply more gel to your bangs and used a fine-toothed comb to sweep them to the side.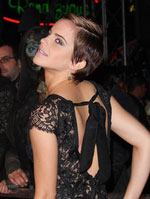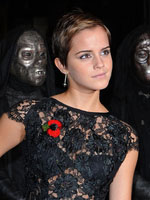 For more everyday use, it's a good idea to have a styling crème on-hand. Styling crème helps you achieve a shiny, silky appearance while allowing you to better manage your hairstyle. Some personal faves include Moroccan Oil Hydrating Styling Cream for All Hair Types. Another top-notch pick is Aveda's "brilliant™ universal styling crème". Smooth a dime-sized amount into your hair before blow-drying or you can apply a quarter-sized amount to create significant texture.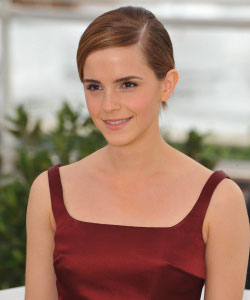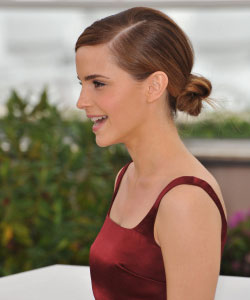 Emma Watson wearing her grown short hair in a simple low mini bun at the 66th Festival de Cannes -
May 16, 2013 Cannes, France