Get Spot Tested Before Keratin Treatment

(New Jersey)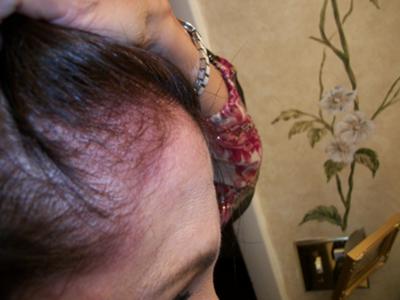 I Recently had a salon professional treat my hair with keratin Coppola. She also dyed my hair before applying this product as she said it would seal in the color and shine. I had a severe allergic reaction. My scalp was badly burned and my face swelled. Had to go to emergency room 1 day later.

I will say that I wish I did not had this reaction because my hair has never looked better. I did wash the product out the next day many times and my hair has still been silky and straight for over 30 days now. I want to get this process done again but my reaction was severe so I will not do it.

Have your salon test you. Don't want to see anyone suffer the way I did.
Click here to answer or post comments