Graduated Bob Hairstyle With Full Bangs
A classic graduated bob haircut with blunt bangs was used as a platform for a palette of cooler tones to make up this creations.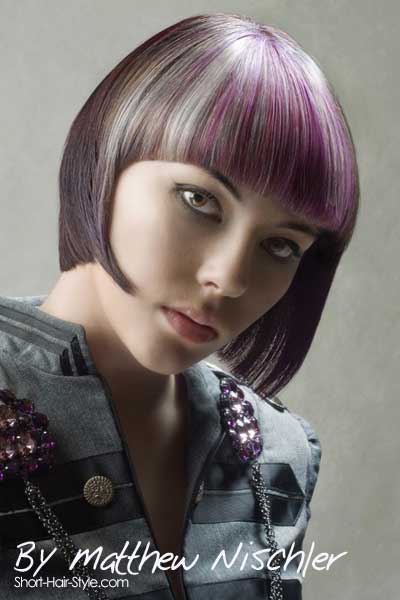 Style By: Matthew Nischler, Nischler Salon Australia, Photo: Racheal Duncan, Makeup: Felicity Bellows, Model: Krystal Bennett Ryder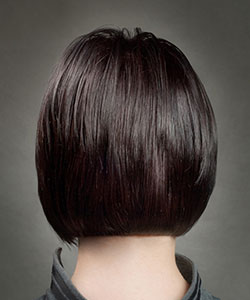 Shimmering violet, pearl blonde and dark ash blonde was used to enhance the effect of this style and add a unique touch to this sharp bob that's ideal for those who like to grab attention.
For styling, blow-dry the hair with a paddle brush and smooth the surface with a flat iron and finish the style with gloss spray to shine up the surface.
Some Suggestions