Easy Halloween Makeup and Hair Ideas
One of the best parts of Halloween is creating a fun makeup and a hairstyle to finish off your costume. Sure, for hair you could just buy a costume wig, and for the makeup you could just buy a mask but that's no fun! Using your own makeup kit and with some hair products and accessories and a dab of creativity, you can style your own Halloween look and steal the show.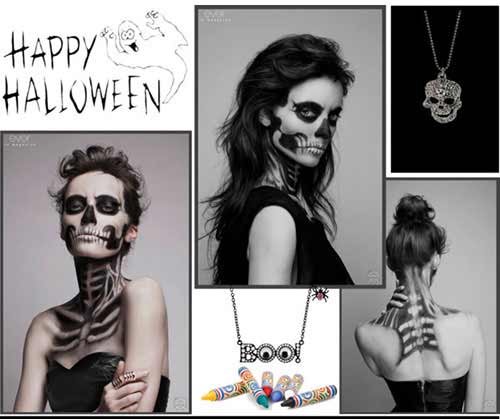 Model and photography by Ever le Fashion Magazine
Here in Lyngby at one of the most modern Commercial Centers, north for Copenhagen (Denmark), creative team of StyleBox having fun by re-creating some of the most popular Halloween makeup in relatively easy and less time consuming way - using only Smashbox as primary tool. They were kind enough to share the fun!
Stylish and Subtle Sugar Skull Makeup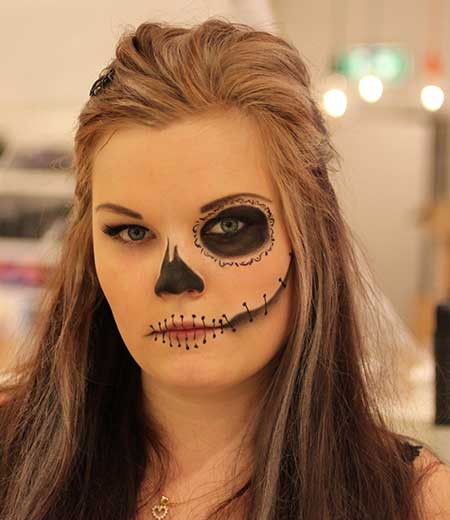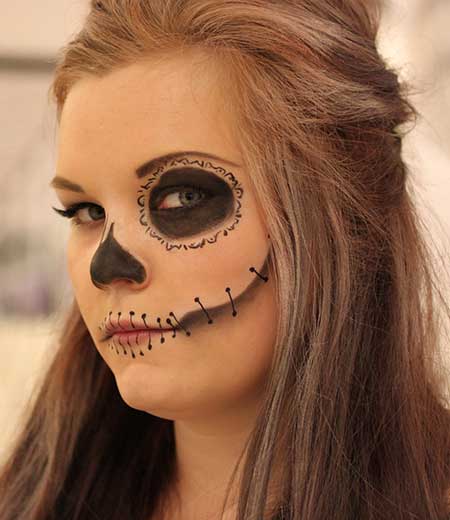 StyleBox - Simone; Photo By Short-Hair-Style.com
Suger skull (Calavera in Spanish) commonly used in Mexican celebration of the Day of the Dead and the origin of artistic patterns used for decoration trace all the way back to Aztec civilizations from 14th to 16th centuries. These representations and creative patterns are truly amazing and makes it an ideal inspiration for tattoo, face painting and Halloween make up.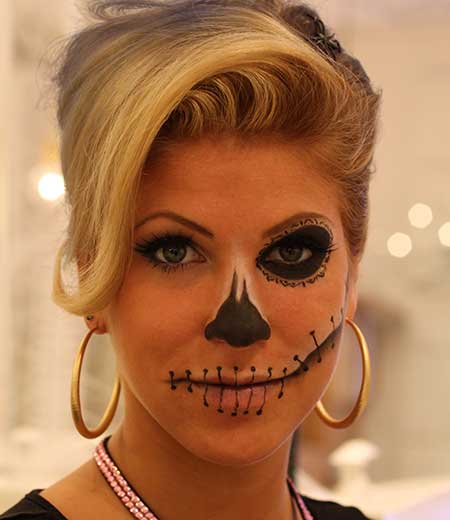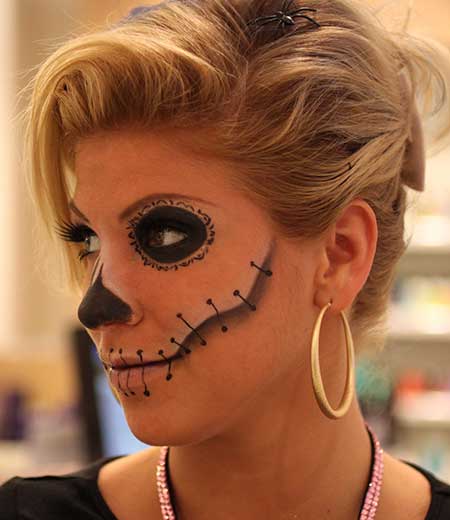 StyleBox - Malou; Photo By Short-Hair-Style.com
Products used to create these and following looks include: Jet Set Eyeliner, Raven black Eyeliner, Photo Op Eye Shadow Trio Dark Room and Crimson Lip Liner. And for the White background-effect they used Kryolan for best coverage.
Modern Witch and Bride of Frankenstein Effect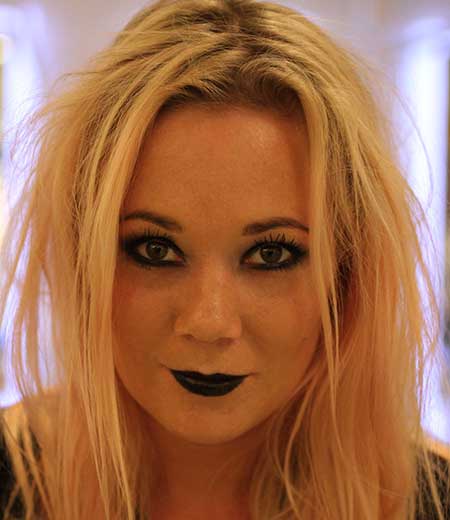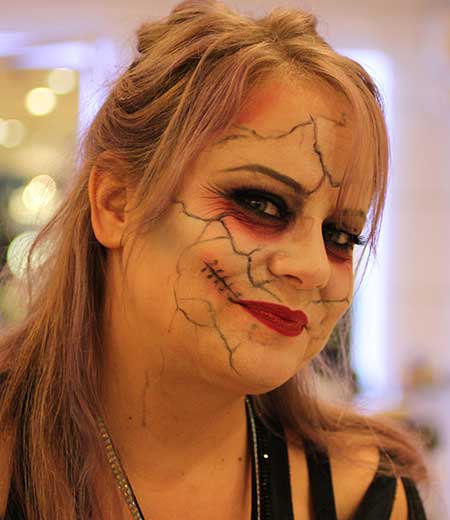 StyleBox - Jeanne; Photo By Short-Hair-Style.com
With some back combing and fake cob webs draped over for effect, you've got yourself a witch's fright 'do. Tangle a rubber bat in your tresses or pin on a few plastic spiders. You can also spray your hair with temporary hair color in pastel colors like faded gray, lavender or pink to create that final touch!
For the wavy hair, pull it into a loose up-do with wavy tendrils falling around your face and neck. A simple dramatic effect will do nicely on textured hair!
Simple Vampire Effect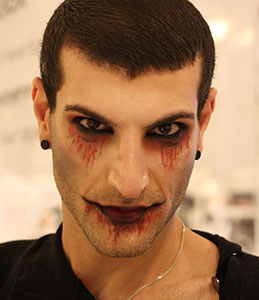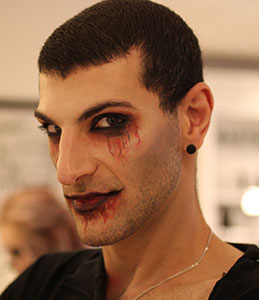 StyleBox - Dana; Photo By Short-Hair-Style.com
Halloween Fashion
Don't like the idea of touching your everyday makeup? I know few that they don't! Or Perhaps like to be less scary and keep your STYLE in check at the same time? Then indulge yourself with bright seasonal colors from top to toe. Get more inspiration on creative funky hair colors and let your hair meet your wardrobe.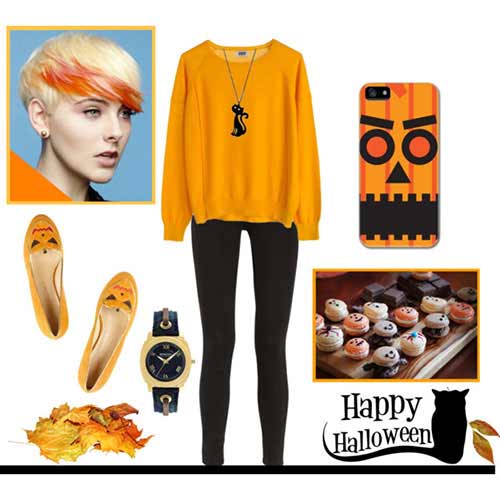 Don't despair if your hair is short. Hairdo can be as easy or as elaborate as you wish to make it. The trick is in accessories and colors. A simple headdress of leaves makes the point nicely, as does a fake braid in your natural color wrapped around the head.
In short, be creative with your hair and makeup, have fun!