I have curly and frizzy hair
by Katie
(Hawaii)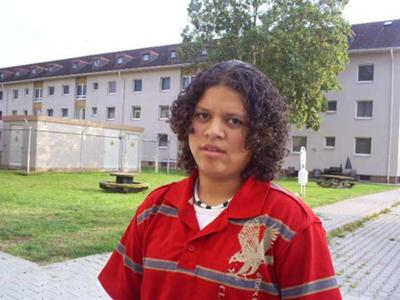 I was just wondering what should i do with my curly and frizzy hair. Should i cut my hair short like a guy's hair cut or what should i do? And another thing is my hair is dry. In the picture it is wet but just think about it when it drys.


Answer
By msday

It all depends on the look you are going for. Your hair and features are actually similar to mine, so I figured I would add my opinion.
If you want to soften your look and add a little femininity, you may actually go ultrashort and it will actually make your features soften. For an example, google a photo of Robin Roberts the journalist and look at her ultrashort hairstyle. She is just recovering from cancer actually but the cut is fabulous. I think it would look good on you.
You may also want to grow it out even longer and just use either pure virgin olive oil to tame it a little. You can either warm it and use it as a hot oil treatment prior to washing it or use a little after you finish washing it.
If you want to straighten it. I would suggest purchasing a certain hair dryer made by GOLD N' HOT. you can find it at sally's. It is shaped somewhat like a comb and it has two comb attachments. Use a straightening cream like Matrix smoothing cream. With the smaller attachment, it will straighten your hair out and the cream will prevent it from reverting.
Good luck!
Click here to answer or post comments