I Want Red Hair Color But Which Shade?
by Elle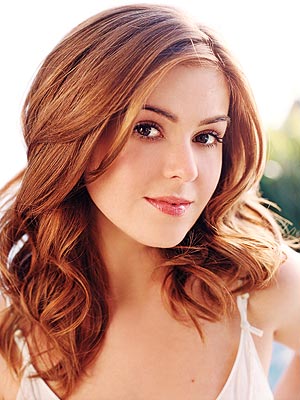 Isla Fisher with red colour
I had red hair when i was little but it got darker as i grew. I have a natural auburn tones in my hair but now and I'm starting to get grey hair appearing so the auburn seems to be leaving my hair to a now shade of darker brown it doesn't look right with my extremely pale skin and makes me look tired.

I want to have red hair like Isla Fisher and i have never coloured my hair. Im not sure what shade of red to go to to get Isla Fisher's colour on my hair.

I have a layered mid length hair style and I'm 35 yrs old mom of 3 and don't want to look stupid but i hate looking like a frumpy mom so i want a complete change but i want it to look natural.

Help please, I have the same skin tones as Isla but i have black eyebrows and lashes and my hair is brown. I have hazel eyes, pale skin even ivory foundation is a bit dark for my face i also have very light brown freckles.

Isla Fisher - Hair Colour

Isla Fisher's hair is multi-tonal (ex. on this photo) – not a single shade. On brown base, hair should be lifted (highlighted) and then toned down with minimum two shades of red copper in light gold and medium red blond (level 7-8). If you have dark eyebrow then don't go more than 2-3 shade lighter than your eyebrows colour.
Click here to answer or post comments
Join in and write your own blog page! It's easy to do. How? Simply click here to return to Red Hair Colors.