Inspired Soft Finger Wave Hair Style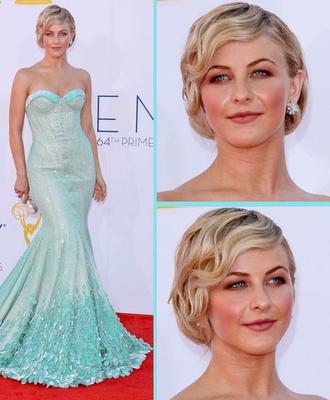 Delightful green mermaid gown matched with inspired classic "finger wave" or "Marcel Wave" hair style. Her hair color with dark root is probably not the best choice but I really like the way her beautiful gown complementing her eye color. Look forward to see more styles like this!

According to Beauty Launchpad, Riwana Capri from Nine Zero salon styled Julianne Hough's hair using a curling iron.
Click here to answer or post comments