From Dreadlock to Soft Straight Look
If you planning to remove your dreadlock or wondering how it can be done while achieving a soft and polished look then you should watch this video by Innovations NY Hair Salon in Guilderland NY.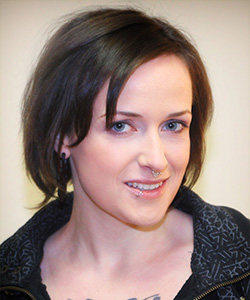 Meet Jenn from NY
Meet Jenn as she goes through this extreme makeover by Manolo Munoz after 7 years of dreadlock! It involves combing out the wanted strands and using a combination of razor cutting and dry cutting to shape natural flow of hair and enhancing facial features.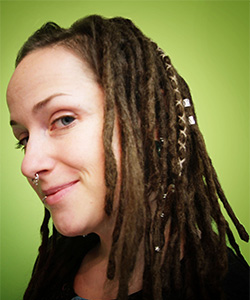 We just had to know what product(s) was used and how did master stylist Manolo Munoz managed to comb all those dreads straight, so we just asked him to comment.
Manolo Munoz: We did not use any products to comb out the dread locks. (Do not get them wet, it makes it more difficult as it helps to tangle more...it was important to use a strong comb, and be patient because the model will soon be in pain from all the pulling on the scalp...be patient and gentle)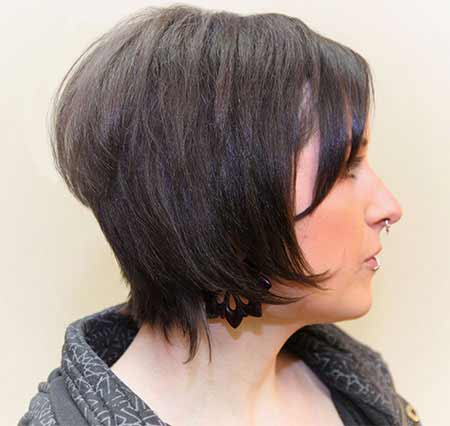 The products used in styling the hair began with Paul Mitchell Tea Tree Shampoo and Conditioner, followed by Paul Mitchell Super Skinny Serum with Paul Mitchell Gloss Drops worked into the hair for more conditioning. We followed that with Paul Mitchell Dry Wash Shampoo to add a "Lived in Look and Feel" to the hair.
Cut and Style:
Casual Bob
Hair Texture:
Straight, Medium hair
Hair Stylists:
Manolo Munoz and Maureen Munoz
Makeup Artist:
Courtney Melino
Location:
Innovations NY Hair Salon in Guilderland NY
More Makeovers