Manageable curly hair is now possible
by Carolina
(Santiago, Chile)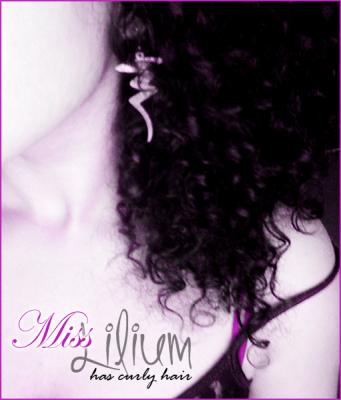 Carolina learned how to manage her hair
Hello. I am 18 years old from Chile. I have natural curls, which I inherited from my parents. My locks are semi-Afro style with small "springs". I hated my curls since I was small and nobody knew how to fix them, not even my mother. About the age of 11 I started to comb my hair into a ponytail and my locks smoothed as the result. It took me about 3 years to have it right as now, thanks to shampoo and conditioner from Sedal, Pantene and Garnier Fructis, which were the brands that I used mostly as well as L'Oreal mousse and cream for styling.

For girls who do not know how to solve their curly hair problems, I advice hydrating your hair with much cream as possible. When dry with a hairdryer put at a distance of 10 cm minimum to avoid burning your hair. Try to see what hairline goes best when parting your hair, for me it was better to have it on one side.

The haircut is very important; a haircut in layers makes your curls more manageable, and it goes well for those with an oval face. Another important thing to remember is eyebrows. If you have a lot of curly hair and if you have thick eyebrows, your have a rough look. So try to make them thin following their original form, making an arch; this will brighten your face and you will have finer face features.

A kiss to all! Have PATIENCE! And above all, be proud of your hair.